MOCI's exclusive ranking of the best international business qualifications has become a reference tool for students looking for high-quality programmes leading to international careers.
MOCI RANKINGS: THE ONLY RANKING SPECIFICALLY DEDICATED TO INTERNATIONAL BUSINESS
On 12th July 2021, MOCI, the bi-monthly global business and economics magazine, published the twelfth edition of its ranking of international business programmes, compiled with the help of a panel of industry experts. And for the second year running, Excelia's programmes have been honoured!
Over the years, this ranking has become a reference for students looking for high-level programmes with an international focus. It also allows employers, who operate internationally, to identify talent.
Seven categories of qualifications were scrutinized (equivalent to 2-6 years of post-High School education): Executive MBA and MBA, Master of Science (MSc) and Specialised Masters, Master in Management (known as PGE in French), IAE Masters and University Masters Year 2 (non IAE), 3-year post-High School and 4-year post-High School programmes.
The Excelia nominees: BBA International in the category 4-years post-High School programmes, Master in Management in the PGE category, and the Master of Science (MSc) in International Business Management in the category Master of Science and specialised Masters (equivalent to 5-6 years of post-High School education).
And the winner is... BBA International
In the 4-year post-High School programme category, Excelia Business School's BBA International took 1st place on the podium for the second year running.
The BBA International is a high-level management programme for all students who are planning to pursue an international career. Through its various courses and experiences in France and abroad, the BBA trains students to become managers who are curious and versatile… professionals with a global outlook, capable of managing intercultural relations.
Excelia's BBA International programme is one of the most international study programmes in France, offering all students the opportunity to undertake half of their studies abroad (2 years).
FIND OUT MORE ABOUT THE BBA INTERNATIONAL 
THE MASTER IN MANAGEMENT PROGRAMME TAKES THE BRONZE!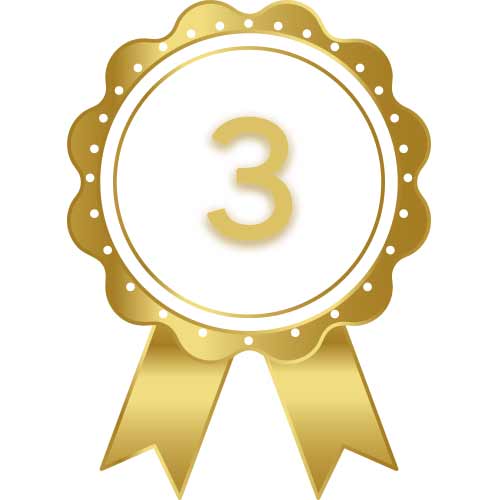 Excelia's flagship and long-standing programme needs no introduction and has once again been honoured, taking 3rd place in the Master in Management (PGE) category!
Excelia Business School's Master in Management is a programme that places the human and experiential dimension at the heart of its pedagogy. This programme aims to promote the development of knowledge and skills over five years, training students to become responsible managers, capable of acting in complex and constantly changing environments.
FIND OUT MORE ABOUT THE MASTER IN MANAGEMENT
ELEVENTH PLACE

FOR THE MASTER OF SCIENCE (MSC) IN INTERNATIONAL BUSINESS MANAGEMENT!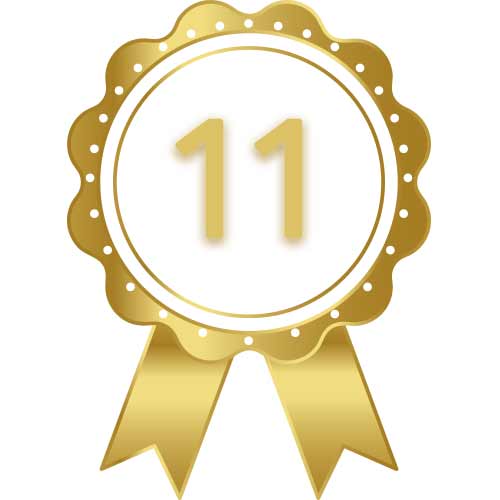 The Master of Science (MSc) in International Business Management has been ranked 11thin the category Master of Science and specialised Masters (equivalent to 5-6 years of post-High School education).
The Master of Science (MSc) is a vocational training programme, educating learners to become expert managers in a specific sector. This programme enables the development of precise professional skills sought after by companies. MSc programmes are designed for students with 3- 5 years of post-High School education and for managers and employees with relevant professional experience.
Excelia's MSc programmes can be carried out on 3 different study tracks (24, 16 or 12 months) and offer a wide choice of specialisations in line with the needs of companies. Like all of Excelia's other programmes, the Master of Science is based on innovative pedagogy, enabling graduates to enter the job market with ease: 85% of Excelia students secure employment within 6 months of graduating.
FIND OUT MORE ABOUT THE MASTER OF SCIENCE (MSC)
INTERNATIONAL EXPERIENCES AT THE HEART OF OUR PROGRAMMES
Excelia's programmes offer students various possibilities for international experience.
International academic expatriation for a semester or even a year at one of Excelia's 170 partner universities is just one of the opportunities for international experiences. In addition, students can choose to study for a double-qualification or opt for a multi-campus experience, both of which are carried out abroad.
Similarly, company-based internships are an excellent way to gain international experience, enabling students to understand the management and organisational practices of companies around the world, as well as the challenges they face.
The Humacité© project gives students the opportunity to leave their own environment to gain an understanding of others. This unique learning experience involves a humanitarian, social or civic project to help those in difficulty. Since its creation in 2005, Humacité© has enabled Excelia students to participate in the voluntary and selfless initiatives of hundreds of associations around the world.
Some programmes offer additional opportunities such as the Learning Expedition on the International BBA, a semester of study at one of our off-site study locations, and the Master in Management's English project Cap Anglophone.
More about Excelia..
July 2020 marked a turning point in the history of Excelia, when it joined the very select club of the 1% of Business Schools in the world that have obtained the triple accreditation EQUIS, AACSB and AMBA.
With the renewal of its AACSB accreditation, and having been awarded both EQUIS and AMBA accreditations in the space of a few months, the School has consolidated its strategic development.
In addition to this triple accreditation, the international dimension has always been a major focus of Excelia, as evidenced by the 1,150 international students on campus and the 6 international offices (in China, the United States, Morocco, Ivory Coast, Senegal, and India) whose mission is to promote our Schools and study programmes, recruit international students, and develop and coordinate the networks of French and foreign companies. Excelia also boasts a Faculty composed of international professors and many of its study programmes offer the possibility of an English Track.