A school unlike any other...
Excelia's identity is characterised by a unique mindset which runs through all its entities: five distinct Schools that welcome some 5,500 students, offering high quality education, with a strong emphasis on experiential learning!
The programmes offered by our Higher Education Group are based on four founding and cross-disciplinary fundamentals: an exploration of the world and of oneself, international experience to learn about others, a diversity of experiences acting as lessons in life, and social responsibility.
The Group is a pioneer/explorer in numerous fields:
first SD Engineer/Manager in partnership with EIGSI
first study programme in Sustainable Development (MSc SD & CSR)
first School of Tourism Management (celebrating 20 years in 2020)
first School to introduce a unique civic and humanitarian initiative for its students: Humacité© (6,600 students have benefitted from this initiative since its creation)
the first School to have created a case centre (INNOV Case Lab), which has designed and administers two case Awards, in partnership with the Centrale de Cas et de Médias Pédagogiques: the AFMAT Award for the best case in Tourism Management and the RIODD Award for the best case in Sustainable Development and CSR
Today, although these initiatives are far more widespread (with the exception of Humacité©), it is La Rochelle that set the standard. 
Exploration: living new and diverse experiences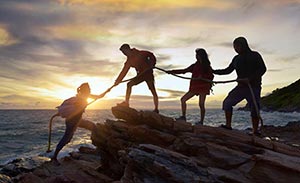 Making you an actor of your future, that's our goal! Each of the Group's students will live experiences during their studies, experiences that will encourage open-mindedness. Excelia guides and assists you in identifying, developing and implementing your professional project, while at the same time focussing on your personal development. We put students in situations where the experiences lived become a source of knowledge and self-knowledge! Our pedagogical goal is to enable you to experience different situations, confront other realities, and to surpass your own expectations. 
Humacité© is a prime example of this.
To explore further, click here
International experience: making the difference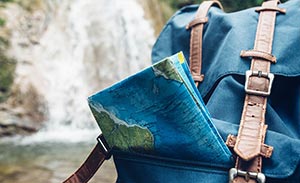 Leaving means growing up... Leaving to spend time in a company as part of your studies, going abroad, choosing a double qualification, joining one of our off-site study locations in Beijing or New York... all of these involve choices, so many choices! Academic expatriation to one of our 210 partner universities, professional expatriation, civic and humanitarian projects with Humacité©... We will always encourage you to keep on moving!
In addition, on campus, cultural diversity is strongly evident with a large proportion of international students and Faculty. And, of course, there is an English track available for most of our study programmes.
If, like us, you believe that an international dimension is a guarantee of employment, then click here
Commitment: focussing on the human element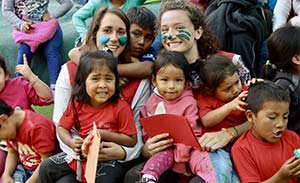 Excelia offers two types of civic and humanitarian projects, lasting 2-4 months, they are invaluable life experiences: Humacité© and Climacité©.
Since its creation in 2005, Humacité© has been the standard-bearer for Excelia's values. A totally unique human experience, Humacité© is a humanitarian, social or civic project assisting those in need, in France or abroad. 
To be launched in September 2020, Climacité© involves solidarity projects with a focus on environmental issues. 
If you would you like to help make the world a better place, then click here
CSR/Sustainable Development: a major challenge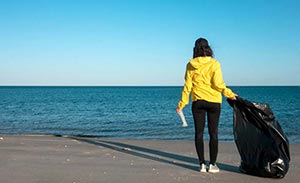 As a pioneering School, since its creation, Excelia has been committed to the values of sustainable development and CSR, in total harmony with the zero-carbon objective of the city of La Rochelle. 
A pioneer? Yes, because in 1999 Excelia designed a Master of Science in Sustainable Development and today, CSR courses are an integral part of all our programmes, from undergraduate to postgraduate. Our research is also strongly oriented towards CSR-related issues. Excelia is renowned for its high level of research production, publications in national and international specialist journals, books, case studies and Chairs with our partner companies. The CSR/SD approach, further strengthened in the 2020-2025 Strategic Plan, has, since 2012, been coupled with a research-intervention approach within our Institute for Social Responsibility through Innovation (IRSI). Some twenty research-active Faculty members work with companies on their strategy in this field.
For some real examples of this determined policy, read our Sustainable Development Report