Student Life is a support service specifically for Excelia students, assisting them from the moment they arrive at the School and throughout their studies.
They provide help with practical matters such as accommodation, transport, settling into the student community, health care, etc.
The Student Life team is on hand to answer any practical questions students may have, and offers a personalised support service in both French and English.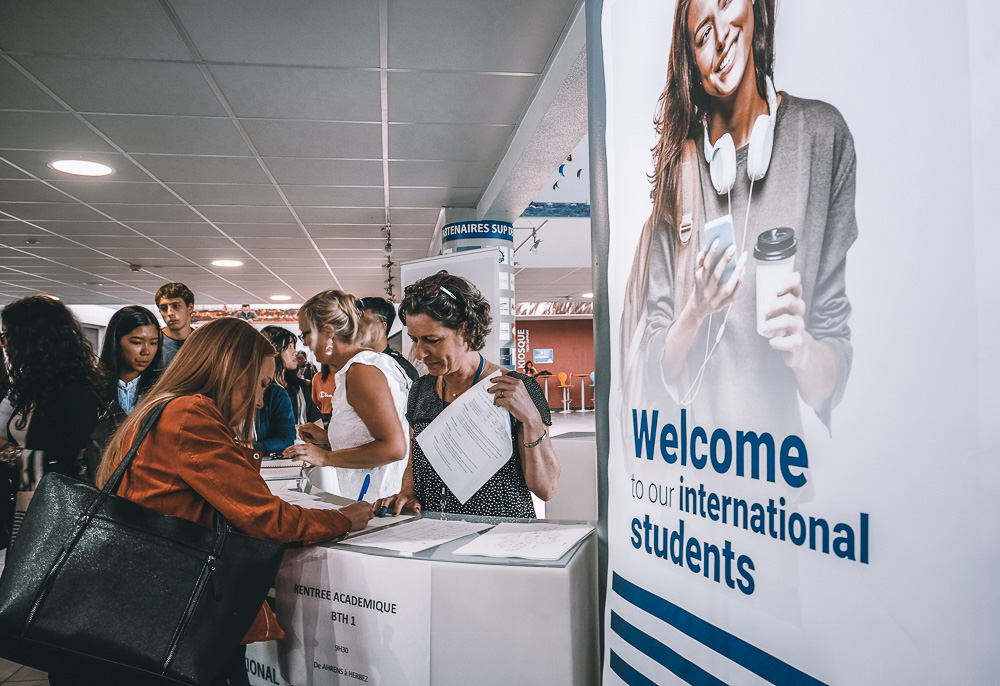 Welcome by our Student Life teams © 2018 - Laurinda Hudgens, Excelia, DR