Excelia Lab aims to consolidate existing expertise as well as developing and promoting pedagogical dynamism.
Pedagogical innovation, new methods of teaching, production of new educational content and digitalisation of teaching: these are our key challenges at Excelia. With this in mind, two separate structures were created, which have now been in place for several years:
Innov Case Lab: this case study laboratory was created in 2015, with the aim of strengthening and further developing the pedagogy within our Group. It is well worth mentioning that many of the cases created by our research active faculty has received awards.
Game Lab: a firm base for ludic-pedagogy by encouraging the creation of pedagogical games (development of board games, serious games etc.) and capitalising on the games created.

Innov Case Lab

CALL FOR PAPERS
Award for Best Pedagogical Case in Tourism Management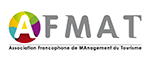 The 3rd Edition of the AFMAT Award for the Best Case in Tourism Management will take place next May on the occasion of the 6th AFMAT Conference (Association Francophone en Management du Tourisme - French-speaking tourism management association). This conference will take place from 22nd-24th May 2019, at the IAE Perpignan University School of Management.
Developed in partnership with Excelia's case study centre, Innov Case Lab, together with the case study centre CCMP (Centrale de Cas et de Médias Pédagogiques), this award aims to reward the best case study in the management of tourism activities and businesses.
 
The case study workshop will take place in the afternoon of Wednesday 22nd May 2019.
Once again, the case studies submitted can cover all areas of tourism management. In addition, following AFMAT's General Assembly last May, it was decided to widen the scope of the award to include arts management, cultural marketing and events marketing.
The award is open to two categories of cases:
Cases published and filed in the year preceding the date of the conference;
Finalised cases that have not yet been filed.
Award criteria
The criteria for the award remain unchanged:
Originality and pertinence of the case study
Advancement of innovative management techniques in Tourism & Hospitality Management
Relevance of the managerial issues explored, whatever the chosen theme: strategy, marketing, finance, HR, logistics, project management, information systems etc.
Appeal and relevance of the case for the learners (they identify with the case matter)
The carrying out of a real-life case study with a company's full cooperation, along with authorisation for use of primary data (official authorisation from the company being studied must be provided)
A complete and finalised document to be submitted, in accordance with the editorial standards recommended by the CCMP and the collections distributed by the case study centre, to ensure its usefulness to the teaching community: use of style sheet, case study test and feedback, quality of support material (case study presentation, teaching recommendations, debriefing, images, videos, appendices etc.)
Specificity of the award
During the 2nd Edition of the event, the organisers decided to add a specific feature to the award. As regards feedback, authors are now requested to provide more extensive information in the teaching recommendations section*.
They must provide details regarding the teaching role of the case and highlight student feedback. Feedback and recommendations regarding implementation should be based on a retrospective analysis of the strengths and possible areas for improvement, following initial implementations that are underway. Professors will find it helpful to consider the following:
How the case was addressed and developed
Pedagogical remarks or advice stemming from the implementation of the case
Specific approach to be taken into account when implementing or studying the case...
As a reminder, the 6th factor for success of the CCMP invites teachers to: « Submit details of two implementations of the case, each one to a different audience, together with feedback from these implementations (successes, difficulties, unusual results etc.)»
 For case study collections provided by the CCMP, criteria related to feedback will be taken into account.
Case study assessment and panel of judges
As has always happened since the very 1st Edition, cases are sent to two independent judges (research active faculty and/or industry professionals) for anonymous assessment. In accordance with the white paper of the Conference des Grandes Écoles and the recommendations of the American accreditation AACSB (Association to Advance Collegiate Schools of Business), since the 2nd Edition of the award, Year 1 Master-level students specialising in tourism are now involved in the assessment, through a flipped pedagogical experience.
Application submission and deadline
All candidates interested in submitting a case study need to send their application to Innov Case Lab by email and forward the relevant pedagogical documents (to include: the title of the case, teaching recommendations, additional files such as a debriefing PowerPoint, videos, Excel files etc.) as well as all the associated administrative documents (submission form and authorisation from the company involved).
The complete file can be sent to:
Marie-Noëlle RIMAUD, Head of Innov Case Lab
with a copy, for information purposes, sent to:
Françoise MARECHAL, Assistant, Innov Case Lab
Selection and Award Ceremony
Following the assessments, three case studies will be chosen. The authors will be informed and invited to Perpignan, for the workshop organised on Wednesday, 22nd May, 2019, which will take place during the AFMAT conference. If they are unavailable on this date, they will be asked to find an alternative time to present their work either face-to-face or remotely (e.g. by Black Board, Skype, video). Alternatively, they can choose to send someone in their place.
At the end of the workshop, a panel of judges comprising members of the Scientific Research Committee and partner representatives, will decide the overall winner.
As a rule, the announcement of the award will be made at the annual CCMP awards ceremony.
Communication and dissemination of award-winning case by the CCMP
The winner agrees, if applicable (i.e. if the case has not already been filed), to the CCMP disseminating the award-winning case, in accordance with the editorial contract and the rules and regulations of the case study centre.
Key dates:
Friday, 15th February 2019: deadline for submitting case studies
Mid-February and mid-March 2019: anonymous peer evaluations by a student panel
Mid-April 2019: authors notified of selection (only three case studies will be selected)
Wednesday, 22nd May 2019: AFMAT annual conference at the IAE Perpignan University School of Management (selection of award winner during a workshop where the three finalists present their work)
June 2019: prize giving, usually during the annual CCMP 'Best Case' award ceremony
For all inquiries:
+33 (0)5 16 19 62 65
Marie-Noëlle RIMAUD, Head of Innov Case Lab
Françoise MARECHAL, Assistant, Innov Case Lab
For more information www.afmat.org
History of the Award
The first case study workshop, designed to enable the three finalists to present their cases and the winner to be selected, took place on 30th May 2017, in La Rochelle, during the AFMAT conference. For this Edition:
First place was awarded to Fabienne Autier-Lafond and Brigitte Auriacombe of EM Lyon Business School for the case study 'Club Med, Le Bonheur de se révéler'. They also received the Top Cas HR Award 2017 for this case study, which addresses the issue of 'Employer Branding' and how it relates to the company's HR methods, with Club Med being one of the world leaders in the tourism industry.
Second place went to Juliette Passebois-Ducros, IAE Bordeaux University School of Management and Florence Euzeby, IAE La Rochelle University School of Management, for their case study of an artisanal biscuit maker 'Comment saisir les opportunités du tourisme gourmand ? Le cas d'une biscuiterie artisanale'.
Third place went to Dominique Puthod of the Université Savoie Mont Blanc, for the case study 'Le festival international du film d'animation : 1er rendez-vous mondial pour le cinéma d'animation'.
For the 2nd Edition, the panel of judges came together on 25th May 2018, in the CCMP offices in Paris.
The AFMAT 2018 award was given to the case 'TUI optimise le parcours client et l'expérience grâce au chatbot', written by Catherine Lejealle, ISC Paris Business School.
The other finalists were:
'Montréal en Lumière' written by Sébastien Boutonnet and Serge Poisson-De Haro, HEC Montreal
'Live Nation - Management expérientiel d'un festival musical' written by Mathilde Pull and Frédéric Lassalle, IAE Dijon University School of Management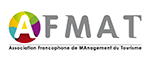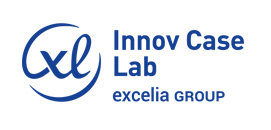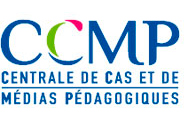 Organising Committee and Scientific Research Committee
ORGANISING COMMITTEE
The Organising Committee is chaired by Marie-Noëlle RIMAUD, Head of Innov Case Lab, Excelia's case study centre
AFMAT representatives:
Marielle SALVADOR-PERIGNON, INSEEC Alpes Savoie
Corinne VAN DER YEUGHT, IAE Toulon University School of Management
CCMP representatives:
Raphael GNANOU, Department Manager
Valérie THOMAS-DOUBLET, Editorial Manager
Excelia's Innov Case Lab representatives:
Marie-Noëlle RIMAUD, Head of Innov Case Lab
Jean-François TRINQUECOSTE, IAE Bordeaux University School of Management, Research Advisor for Innov Case Lab
SCIENTIFIC RESEARCH COMMITTEE (*)
The Scientific Research Committee is chaired by an AFMAT representative and Jean-François Trinquecoste, Scientific Advisor Innov Case Lab, Excelia's case centre.
Group professors from the case centre:
Valentina KIROVA
Florence WINKLER
Imed BEN NASR
Ken DEANS
Philippe SCHAFER
Professors who are specialists in case methodology or tourism management:
Corinne VAN DER YEUGHT, University de Toulon, member of AFMAT
Aude DUCROQUET, University of Angers, member of AFMAT
Sandra CAMUS, University of Angers - ESTHUA
Véronique MONDOU, University of Angers - ESTHUA
Sylvie HERTRICH, EM Strasbourg
Anne QUEFFELEC, Research active faculty, La Rochelle
Agnès LE BELLAC, Montpellier Business School
Isabelle BAUDET, Innov Case Lab Excelia
Jérôme PIRIOU, Innov Case Lab Excelia
Didier ROCHE, Innov Case Lab Excelia
Tan VOTHANH, Innov Case Lab, Excelia and member of AFMAT
Jean-Charles RICO, IAE La Rochelle University School of Management
Jean-Pierre LOZATO-GIOTART
A representative of the Tourism Intelligence Network of Quebec:
Marc-Antoine VACHON - Co-holder of the Transat Chair in Tourism, ESG UQAM
Representatives of the HEC Montreal case centre:
Line DUBE (Editor-in-Chief of the Revue Internationale des Cas en Gestion - International Review of Cases in Management) Anne MESNY, Tenured Professor
Finalists of the 1st Edition of the AFMAT Award (2017):
Brigitte AURIACOMBE and Fabienne AUTIER, EM Lyon Business School
Juliette Passebois-Ducros, IAE Bordeaux University School of Management and Florence Euzeby, IAE La Rochelle University School of Management
Dominique PUTHOD, Université Savoie Mont-Blanc
Finalists of the 2nd Edition of the AFMAT Award (2018):
Catherine LEJEALLE, ISC Paris Business School
Mathilde PULH and Frédéric LASSALLE, IAE Dijon University School of Management
Sébastien BOUTONNET and Serge POISSON-DE-HARO, HEC Montreal
* Provided that these members are not submitting cases for the award.
Innov Case Lab, innovation in practice
The case centre decided to launch a flipped pedagogy experiment.
As organiser of the AFMAT Award for the Best Case in Tourism Management, the case centre thought it would be interesting to involve students in the evaluation process. Students regularly use case studies during their studies, so it seemed logical to ask for their opinions about the cases submitted.
After having obtained agreement from its partners (CCMP and AFMAT), the case centre modified the call for papers accordingly, to inform the candidates for the award of this change. With this in mind, a new course has been designed at Excelia Tourism & Hospitality School.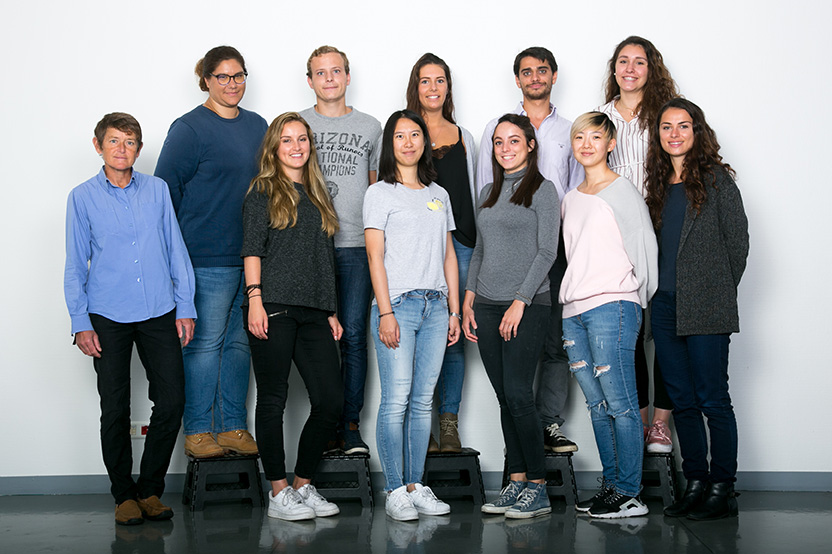 Aunis Eco
Letter no. 4
International Adventure Film Festival
AACSB 2019 Innovations That Inspire
Amongst the innovations for the 2018/2019 academic year, the AACSB highlighted the flipped learning experience offered by the case centre. This unique approach to pedagogy enables our MSc in Tourism students to evaluate the cases submitted for the Best Case in Tourism Management award.
Introducing Innov Case Lab
Innovating in partnership with companies
For several years, Excelia has used case studies in its teaching of management.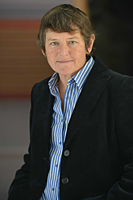 "On many occasions, I have been asked to define what a case study is, as well as explaining its value as a source of teaching material. If I had to summarise in a few words what a pedagogical case study is, I would say... A case study is an account of a real situation experienced by a real company that is used as a way of learning about management." Marie-Noëlle Rimaud, Head of Innov Case Lab.
For research active faculty case studies provide real examples that can enrich their course material.
For companies case studies provide an opportunity to revisit some of the company's strategic decisions and, at the very least, an occasion to communicate good practice.
For students case studies provide an opportunity to learn through discussion and interaction which, in the long term, will improve their employability.
Brief History
Milestones
2018
2nd Edition of the Best Case in Tourism Management Award AFMAT CCMP Innov Case Lab
Creation of a flipped pedagogy course 'Observatory of tourism practice using pedagogical case studies'. Year 1 students of the MSc in Tourism take part in the assessment of AFMAT Award.
2017
Launch of the Best Case in Tourism Management Award AFMAT CCMP Innov Case Lab
Training workshops on case study methodology both internally and externally (CEREGE, ESDES)
2016
Discussion about the possibility of launching a case study methodology course for students.
The objective being to enable Year 1 MSc students to envisage creating a case study as part of their final-year studies
2015
Creation of a case study laboratory within Excelia
'Top Cas' award in Marketing from the CCMP (case study about the company Groupe Léa Nature)
'Best French Case Study' award from the North American Case Research Association (case study about the company Maison de Cognac Remy Martin)
2013
'Best SMB Case Study' award - The 'Ariane Prize', FNEGE (case study about the company Hénaff)
2011
'Best SMB Case Study' award - The 'Ariane Prize', FNEGE (case study about the company ENO)
2010
Creation of the post of Executive Manager for Case Studies.
Our Mission
Objectives
To contribute to the sharing of acquired knowledge through collaboration between companies and research active faculty
To train the Group's Faculty, both permanent and temporary, on how to use and incorporate case study methodology (internal courses, CCMP courses, FNEGE courses etc.)
To involve students through consultancy projects* and through their theses
To communicate the benefits of case study methodology and to showcase our partner companies
To maintain valuable links with case study centres such as CCMP, The Case Centre and HEC Montreal case centre)
*The aim of a consultancy project is for students to take on the role of 'consultant' in order to analyse and explore a particular theme or a real issue facing one of our partner companies.
The case centre is particularly interested in the areas of research of Excelia's institutes and centres of expertise:
Sustainable Development and Corporate Social Responsibility (CSR), in collaboration with research active faculty from the IRSI.
Tourism Management: in collaboration with research active faculty from the TMI - Tourism Management Institute
Research active faculty is encouraged to publish case studies relating to these themes. In the foreseeable future, the objective is to publish a series of case studies focussing on these areas of expertise.
In terms of Sustainable Development and CSR, in April 2016, a book containing 10 CSR case studies was released by DUNOD publishing.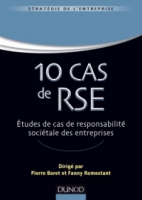 In September 2017, Cas en Marketing - 2ème Edition (Case studies in Marketing, 2nd Edition) was released, with a chapter by Joël Lagier and Marie-Noëlle Rimaud on cultural marketing (The Louvre of the 21st Century).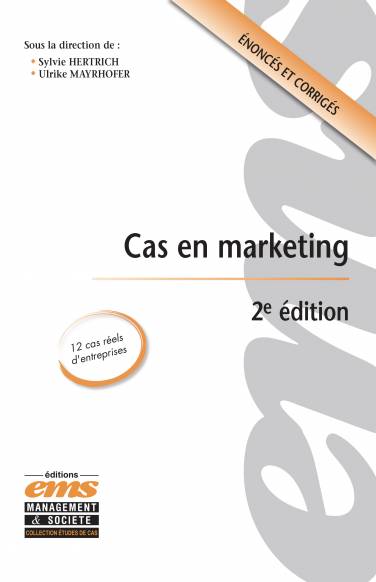 In addition to focussing on the Group's areas of research, the case studies predominantly involve Small and Medium-sized Businesses and emblematic companies from within our region, New Aquitaine.
Several of our past pedagogical cases, dealt with companies from our local area, La Rochelle and our former region (Poitou-Charentes).
Léa Nature, a prominent La Rochelle company.
3 case studies relating to Léa Nature's distribution policy:
'Comment rendre le bio accessible au plus grand nombre de consommateurs ?' (How do you make organic products accessible to as many consumers as possible?) CCMP Ref. M1802
View case
'Comment concilier conviction et intérêt ?'(How do you reconcile conviction with interest?) CCMP Ref. G1737
View case
Top Cas Marketing Award from the CCMP for the case study 'Repositionnement de la marque Jardin Bio : Face aux mutations du marché du bio alimentaire, quel marketing adopter ?' (Repositioning the brand – Jardin Bio: Faced with the changes in the organic food market, what kind of marketing strategy should be adopted?) Ref. CCMP M1827
View case
Emblematic actors in the region
'Stade Rochelais', La Rochelle's rugby team: a sports club at its peak, part of the French TOP 14 rugby league; ENO based in Niort, undisputed leader in compact cooking equipment (griddles/hotplates and ovens for boats); Maison Rémy Martin (Cognac) etc.
The fact that our cases are predominantly generated from within the region is proof of the dynamism of locally-based companies and also facilitates access to pertinent data for use in teaching.
Academic contributions of our lecturers
Our academic advisors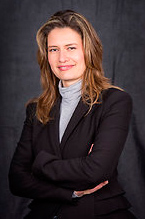 Valentina Kirova
Marketing and Strategic Trade, Cognitive Approaches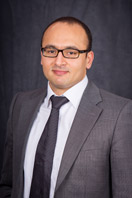 Imed Ben Nasr
Marketing and Experiential Commerce, Internet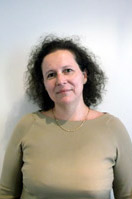 Florence Winkler
Political and Economic Relations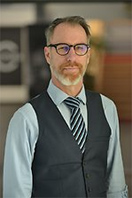 Philippe Schafer
Strategy Department and IRSI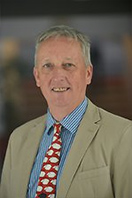 Ken Deans
Anglophone academic adviser
Marketing Department
An editorial policy and associated communication tools developed by Excelia (extract from the editorial policy)
As regards the development of case studies, Excelia remains the principal creative establishment. According to the CCMP, the 'creative establishment' is the educational institution for which the product was originally developed.
When developing their cases, it is important that authors take into account the evaluation criteria, editorial standards and expectations of Excelia concerning the use and dissemination of the cases.
There may be co-authors for the same case, including consultants, managers or professionals. However, a permanent research active faculty of the Group must participate in the writing of the case and coordinate the work.
The admissibility criteria for a case are as follows:
Its educational value
Quality of form
The accompanying teaching recommendations
Appropriate authorisation from the company concerned
The international dimension of the case
Languages: French and English
Authors should pay particular attention to detailing teaching recommendations. They should specify... the educational objectives, the type of programme/course for which the case can be used effectively, guidelines detailing how the case should be approached and the type of analysis that the case lends itself to corresponding to the pedagogical objectives.
Case Method Teaching
What is Case Method Teaching?
The aim of a pedagogical case is to encourage learning amongst students and to enable them to put their theoretical knowledge into practice using real-life issues... in other words, to facilitate the interaction between theory and practice.
A pedagogical case constitutes taking an in-depth look at the very heart of a company. The analysis of a real-life issue, which the management are either facing or have had to face, represents above all, the opportunity to experiment with different approaches to solutions. It is essentially a question of sharing practical experience to encourage a more tangible learning method among students, which is a key step in their professionalization.
For HEC Montreal
"A teaching case is a description of a real-life complex situation for the purpose of provoking thought and discussion amongst students, with the aim of generating specific learning outcomes, such as, notably, the development of judgment and critical thinking skills." Argumentation and the ability to reason are the primary objectives of this exercise. Students are required to defend their solutions, particularly through group discussion. More importantly, however, the conclusions put forward and then applied only have a transient value and will evolve or even be replaced by others that are better suited to the new situation.
For more information
For the Case Centre
"Cases recount real life business or management situations that present business executives with a dilemma or uncertain outcome. The case describes the scenario in the context of the events, people and factors that influence it and enables students to identify closely with those involved. Management cases are generally written by business school faculty with particular learning objectives in mind and are refined in the classroom before publication. Relevant documentation or audio-visual material, along with carefully crafted teaching recommendations, often accompany a case."
For more information
For Harvard Business School
"Case method teaching immerses students into realistic business situations. Cases provide the reality of managerial decision making — which includes incomplete information, time constraints, and conflicting goals — as students learn how to analyze business situations. The case method packs more experience into each hour of learning than any other instructional approach. It stimulates students' thinking and encourages discussion. Not only is it the most relevant and practical way to learn managerial skills, it's exciting and fun."
For more information
An active pedagogical method: two steps
Case studies are increasingly being used in management science programmes because they allow for a privileged contact with the professional world, while perfectly illustrating the theoretical courses being taught.
The creation, submission and publication of the case study
The integration of the case study in an academic programme (included in the syllabus or lesson plan)
Applying the CSS principle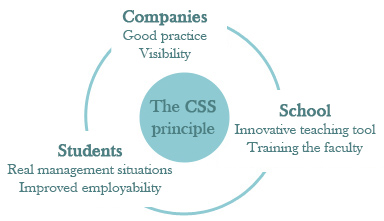 Co-developing with companies
Co-developing with companies to co-innovate
Reasons for companies to become involved in developing case studies:
To have an external point of view, a different perspective on the solutions that have been adopted internally
To create awareness of the company and enhance its reputation through the School's website, which regularly reports on case studies, particularly when research active faculty is rewarded for the quality of their achievements
To have the possibility of using all or part of a case for training their own employees
Examples of how case studies have been used:
Using a case for training purposes: CCMP Case study G1815 – the partnership of Voie Navigable de France (VNF) and United Paper Mills (UPM) 'La longue route du papier, UPM au cœur des ressources renouvelables ou comment le report modal peut participer à la stratégie d'une entreprise' (The long road of paper, UPM at the heart of renewable resources or how the modal shift can participate in the strategy of a company). This case was reworked with the teams from VNF to be used for internal training.
Using a case in decision-making: Partnerships with Remy Martin, Hénaff and Tauzia.
Publications and awards
'Cas-thothèque': our case study library
Some of the School's cases: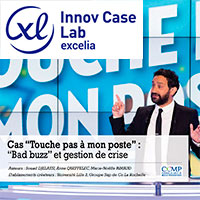 Case study 'Touche Pas à Mon Poste : « bad buzz » et gestion de crise (Don't touch my job: bad buzz and crisis management)
Authors: Souad DJELASSI - IUT Roubaix (University Lille 2),
Anne QUEFFELEC - LM Business Games
and Marie-Noëlle RIMAUD - Excelia
© CCMP Ref. K0012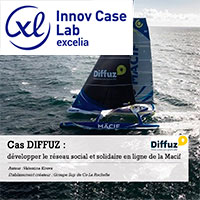 Case study 'Diffuz : développer le réseau social et solidaire en ligne de la Macif' (Diffuz: developing the social and solidarity network of Macif)
Author: Valentina Kirova - Excelia
© CCMP Ref. M1991

Case study: 'Le droit, la morale et l'éthique' (Law, Morality and Ethics)
Author: Isabelle Baudet - Excelia
© CCMP Ref. J0090

October 2015: Award for Best Case Study written in French
NACRA – North American Case Research Association for the case «'La Maison de Cognac Remy Martin'
Authors: Valentina KIROVA, Marie-Noëlle RIMAUD
© CCMP Ref. M1922

June 2015: CCMP Top Cas Marketing Award
for the case 'Repositionnement de la marque Jardin Bio : Face aux mutations du marché du bio alimentaire, quel marketing adopter ?' (Repositioning the brand – Jardin Bio: Faced with the changes in the organic food market, what kind of marketing strategy should be adopted?) »
Authors: Marie-Noëlle RIMAUD, Imed BEN NASR
© CCMP Ref. M1827

2013: Award for Best SMB Case Study – FNEGE Ariane Award  
for the case 'Le redéploiement d'ENO ou comment entretenir la flamme?' (The reorganisation of ENO or how to keep the fire burning?)
Author: Eric PERSAIS
© CCMP Ref. G1771

2011: Award for Best SMB Case Study – FNEGE Ariane Award
for the 'Hénaff'case study:
the value of a CSR strategy to strengthen its brand equity on social networks
Authors: Anne QUEFFELEC, Marie-Noëlle RIMAUD
© CCMP Ref. G1750

2013: 'Ponant' – when a French specialist in the luxury yachting
and polar cruise industry questions its future!
Authors: Marie-Noëlle RIMAUD, Véronique MONDOU
© CCMP Ref. M1854

2014: LECOANET HEMANT: the recovery of an SMB using 'Action Learning'
Author: Daniel BELET
© CCMP Ref. H0609
Additional cases can be found on the CCMP website. For other cases, please visit: The Case Centre, HEC Montreal Case Centre.
Contacts
Editorial Board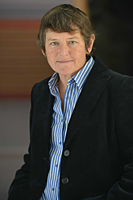 Marie-Noëlle Rimaud
Head of Innov Case Lab
Research active faculty – Marketing Department
Areas of research: Event and Leisure Marketing, Tourism Marketing, Integrated Coastal Management
Skype : rimaudmn
+ 33 (0)5 46 51 77 64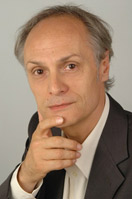 Jean-François Trinquecoste
Scientific Research Advisor
University Professor
Director of the IRGO – Institut de Recherche en Gestion des Organisations (Institute for Research in Organisational Management), IAE Bordeaux University School of Management
Administration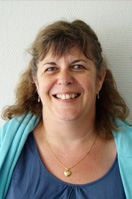 Françoise Marechal
Assistant, Innov Case Lab
+33 (0)5 16 19 62 65
Innov Case Lab
Case study Lab, Excelia
Local 64
102 rue de Coureilles, Les Minimes, 17024 La Rochelle Cedex 1
Game Lab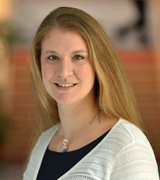 Salomée RUEL, Research active faculty and Coordinator of Game Lab
Working seriously without taking yourself seriously, motivating students, involving them, making them actors in their education, learning theory and knowledge by encouraging information acquisition and memory skills... this is the reason for introducing gaming into our programmes.
Created in 2018, the objective of Game Lab is to support, stimulate and encourage the creation and use of fun methods of learning such as business games, consultancy projects, board games, leadership hunts... across all disciplines and all programmes. In some classes, students are encouraged to create a game, a photo story or an excerpt for the French programme C'est pas sorcier ('It's not rocket science').
The results obtained are amazing. Students learn more effectively, take more pleasure in learning, and what they acquire is more sustainable.
This approach to learning is continually being developed and improved to the benefit of all our students!