Excelia has invested in the field of sport by offering specially adapted study programmes to enable high-level sportsmen and women to combine their studies with the demanding nature of their sporting discipline.
Excelia has signed a number of partnership agreements with several sports clubs and associations including Stade Rochelais rugby club, Chambray Touraine Handball Association, French Sailing Federation in La Rochelle, Niort Rugby Club, so as to be able to offer adapted timetables to high-level sportsmen and women who are looking to continue their academic studies. In addition, Excelia has introduced new sports-focussed courses providing further proof of its commitment to the world of sport. The School aims to respond to the skills needs of sports organisations with new courses and specialisations such as 'Sports Marketing and Development Manager'.
A support initiative for high-level sportsmen and women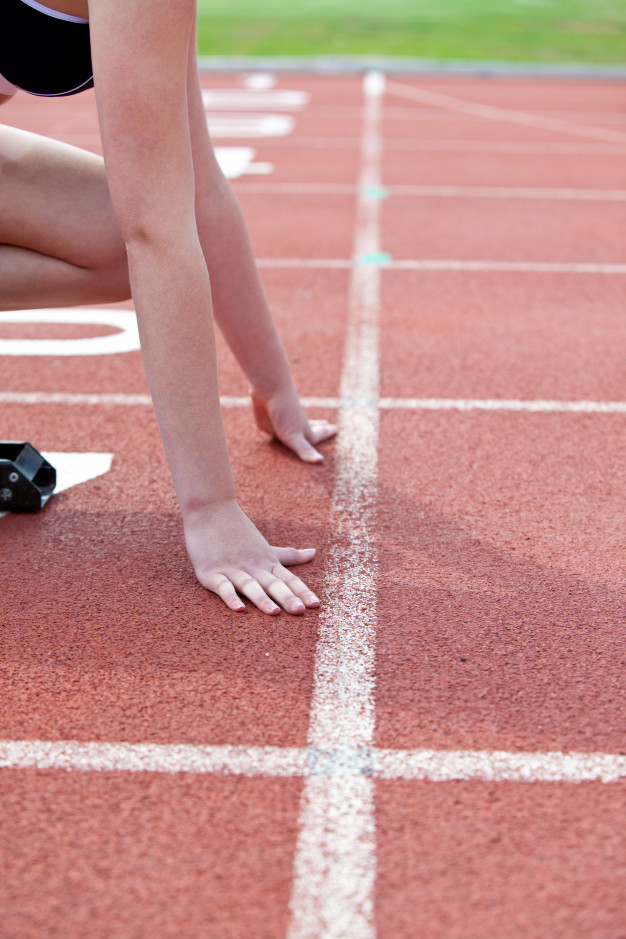 Among its student body, Excelia boasts more than a dozen high-level sportsmen and women who excel in a variety of disciplines including basketball, rugby, parasports, table tennis, horse-riding, and sailing. To accommodate the demands of these students' busy timetables, Excelia ensures that their study programmes are modified accordingly. As a result, these students benefit from adapted lessons to compensate for any absences due to their sporting commitments. Between 20% and 80% of their lessons are offered via e-learning, taking account of their sporting schedule (training and competitions) and, more importantly, thanks to the commitment of the academic team, they benefit from a personalised weekly support initiative.
"They have the option of spreading each year of a programme over two years; however, thanks to the personal follow-up we have put in place and the commitment of our various teams, these students achieve excellent results and none of them have needed to resort to this option. Excelia is a flexible and attentive school, which is a real strength when it comes to being able to provide personalised support for such students", explains Lucile Ouvrard, Head of the Bachelor in Business programme.
MORE INFORMATION ABOUT THE
B
ACHELOR IN BUSINESS
The possibility of combining sports with academic studies at Excelia is an appealing argument for recruiting quality national and international players. A club or a sports association has its players, but it also has needs in terms of development, management, promotion, customer loyalty, sponsoring, financial management, sports marketing, etc. Excelia's programmes respond to these needs with new specialisations such as 'Ticketing Manager', available in Year 3 of the Bachelor in Tourism & Hospitality Management, as well as Master in Management modules taught by professionals such as Pierre Venayre, Managing Director of the Stade Rochelais rugby club!
Courses and specialisations designed for sports clubs and associations 
To meet the specific needs of different sports facilities (development, fundraising, sponsorship, loyalty building, etc.), Excelia now offers the following new courses and specialisations:
'Sports Marketing and Development Manager', offered by Excelia Executive Education, is open to those with a High School qualification or international equivalent. It has been developed as a Work-study Track, with 1 week School-based followed by 3 weeks in the sports organisation itself. This 420-hour programme educates students to become key players in the promotion and development of sports facilities and organisations, working in roles such as Sports Club Marketing Manager, Sports Marketing and Development Manager, Partnership Manager, Sponsorship Development Manager, Events Project Manager, etc.
MORE ABOUT 'SPORTS MARKETING AND DEVELOPMENT MANAGER'
From the start of the next academic year, Excelia Tourism School will be offering a new specialisation, 'Ticketing Manager', available to students in Year 3 of the Bachelor in Tourism & Hospitality Management. This specialisation has been developed in collaboration with La Rochelle's rugby club, Stade Rochelais. Its objective is to train students to manage all aspects of ticketing, customer relations, and the financial management of events for sports clubs or any other type of sports facility.
MORE ABOUT THE BACHELOR IN TOURISM & HOSPITALITY MANAGEMENT
The Master in Management (MiM) programme, offered by Excelia Business School, features a new module entitled 'Professional Sports Facility Management', which will be taught by Pierre Venayre, Managing Director of La Rochelle's rugby club, Stade Rochelais. MiM Year 2 students will undertake a Consultancy Project, working as consultants for a company, and the theme for this year's project has been chosen to respond to the need of Stade Rochelais to develop member loyalty. The objective is to gain a better understanding of the different target groups and to identify areas for development.
MORE ABOUT THE MASTER IN MANAGEMENT