Excelia plays an active role in the field of sport by offering tailor-made education solutions enabling high-level sportspersons to combine their academic studies with the demanding nature of their sporting discipline.
Student and high-level sportsman... He's doing it ! 
Matéo Dussarps has been windsurfing for 15 years. He was chosen by the French Sailing Federation to be an Olympic partner of Charline Picon, a gold medallist at the 2016 Olympic Games in Rio de Janeiro. He also happens to be a Bachelor in Business Year 2 student at Excelia. A busy life packed with lessons, internships, training on water and land, as well as national and international travel.
More than a simple hobby... A way of life ! 
A passion imparted by his father, himself a former Olympic windsurfer, windsurfing has been a part of Matéo's life for the past 15 years and integral in his academic studies.
After starting windsurfing on the Lacanau lake as a mere hobby, Matéo quickly entered the world of competition and rose to the top: from the regional scene, where he was champion of Aquitaine 3 times, to the national and international scene. For High School, he joined Lycée Jean Dautet in La Rochelle where he was able to choose the Sports Study option. This opportunity made it possible for him to combine his academic studies with his sporting discipline, enabling him to increase his training twofold by being in this selective class. This extra training led to him achieving 4th place in the Under-18s World Championship, just off a podium finish. However, he soon moved up to become Junior Vice World Champion in 2018!
This victory gave him the opportunity to join Pôle France and the French team, propelling him into the international arena with competitors who were often much older!
 [galerie_1]
En route for the Olympics 
The year 2021 got off to a good start for Matéo. Contacted by the French Sailing Federation, he was chosen to be an Olympic partner of the champion Charline Picon and invited to windsurf alongside her and her two other training partners, Fabien Pianazza and Yun Pouliquen, who are both friends and competitors of our Excelian!  
My role is to push Charline as much as possible in the light wind, which is my speciality, to help her prepare for the Olympics and win her second gold medal! We train every fortnight on different bodies of water with the aim of focussing on specific points in relation to her strengths, as well as her weaknesses even though she no longer really has any. We recently trained together in Hyères in the south of France, but even when we're not away on a planned training programme, I still train several times a week with Charline in La Rochelle. We will soon be heading to Cadiz in Spain, the venue for last World Championship event before the Olympic Games. The idea is to prepare her for this last hurdle and to work with her right up until the Olympics. After Cadiz, we have a training course in La Rochelle, and then we'll be going back to train in Spain, in Santander this time. If the Olympic Committee authorises us to do so, we'll go with her to Japan to train at the Olympic Games venue. However, the current pandemic is making things quite difficult.
Matéo Dussarps, Bachelor in Business Year 2 student and high-level sportsman
Not only sporting but also academic excellence! 
Matéo is doing everything possible to succeed in his sport, but also in his studies! As a student in Year 2 of the Bachelor in Business at Excelia, he benefits from an adapted timetable ensuring that he can pursue his academic goals and achieve the best possible sporting results.
Excelia has entered into a partnership with La Rochelle's Pôle France Voile in order to adapt to the demands of Matéo's schedule. His timetable has been drawn up by both partners, and a dedicated support system has been set up in case of difficulties.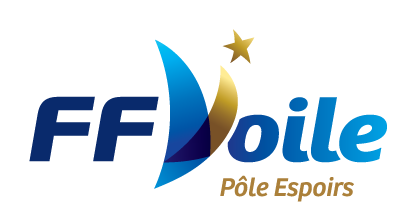 Matéo highlights how valuable the support of the School and his current employer is to him when it comes to combining his studies with high-level sport:
I am currently doing a 3-month internship in a company to finish off the second year of my Bachelor in Business. I am lucky enough to have a very understanding boss who allows me to train, to accompany Charline, and to work at the same time. It's a great opportunity and a rare opportunity, so I'm making the most of it. Thanks to my status as a high-level sportsman, the School gives me a lot of freedom and flexibility in the organisation of my classes and training sessions. I am really grateful to them for this and consider them a vital part of my sporting ambitions and this amazing adventure. I would particularly like to thank Lucile Ouvrard, Sophie Ferré and Claire Lecard who are my main points of contact, and who have enabled me to combine my sport and studies. Without their help, none of this would be possible.
Matéo Dussarps, Bachelor in Business Year 2 student and high-level sportsman
Main achievements:
2018 Junior Vice World Champion
3rd in French Championship
4th in the Under-18s World Championship
3 times Champion of Aquitaine (regional circuit)
Find out more about the Bachelor in Business