Excelia Digital School… specialising in Digital Technology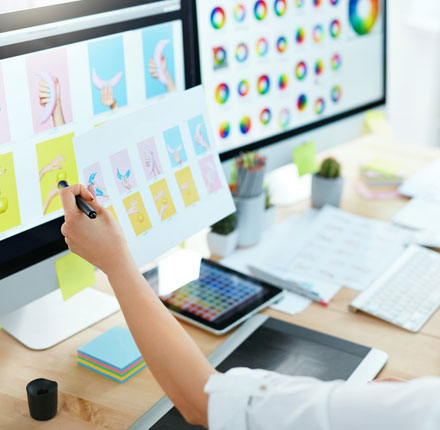 At Excelia Digital School, our pedagogy focusses on real-life situations and practical cases, with the valuable involvement of industry professional lecturers. Our programmes also benefit from partnerships with reputable institutions.
Join Excelia Digital School and make your dreams a reality!

Our Bachelor and Master programmes ensure that students have that competitive advantage in today's rapidly changing job market.
In addition, through innovative study tracks, you have the possibility of developing a dual expertise... Digital Technology AND Management. Studying on one of our programmes means discovering how to tackle the latest challenges facing companies in this era of Digital Technology and the Metaverse!
At Excelia, our students benefit from the strength of a major higher education group recognised on both a national and an international level.
Programmes in Digital Communication,
Digital Design, IT, and Data Science...
for the professions of the future!

4 study programme(s) match your criteria

Bachelor in Communications and Digital Strategies
Testimonials
from Excelians

Sharing experiences…
I feel good in my year group and in the School, the teaching team are attentive and always there to help, even during difficult personal moments.
Read testimonial
In addition to working on real-life projects (such as posters for the Chantier des Francos or a study trip to Porto), they push us to advance our design skills.
Read testimonial