Not so long ago, Excelia unveiled its plans for an ultra-modern campus in Tours. The building is set to open in 2025, marking a major milestone in the school's development, providing students and employees with a state-of-the-art learning and working environment.
Located in the thriving 2 Lions district of Tours, Excelia's new campus will be right in the heart of a fast-growing area which is already home to other higher education establishments and company headquarters. This strategic location will make for valuable synergies between the various establishments whilst strengthening the campus's links with the local economy.
Comprising a total surface area of 5,300 m², the campus will be equipped with state-of-the-art facilities to meet the needs of students and employees alike. It will feature a 200-seat amphitheatre for lectures and presentations, encouraging discussion and debate. Coworking spaces will be available to promote collaboration and creativity, whilst connected classrooms will provide an interactive and innovative learning environment.
Discover our future campus in Tours :
Excelia's new campus in Tours is being designed as a 'Smart Campus', incorporating the latest technology to optimise the learner experience, with a totally phygital approach, combining face-to-face and remote learning. This will provide students with an immersive learning experience perfectly adapted to the demands of today's business world.
Excelia is also investing some €2 million in audiovisual equipment, an extensive IT infrastructure, and specially adapted fixtures and fittings. This investment will provide an environment that is not only conducive to learning but one which will ensure a first-rate student experience, offering high quality technological tools and resources.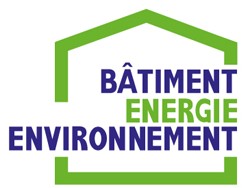 Excelia's strong commitment to sustainability is also reflected in the construction of the new campus. The building will meet the requirements for BEE certification (Bâtiment Energie Environnement - an environmental performance label for new buildings), adopting bioclimatic architecture. Sustainable materials such as wood and straw will be used in the structure, and the site will feature landscaped areas with trees to promote an ecological and enjoyable environment.
Excelia's new campus in Tours forms part of the school's wider strategy to provide quality education that embraces technological developments and reflects market needs. As a leading higher education establishment, Excelia is committed to pedagogical innovation and to nurturing students towards professional success.
With the opening of this new campus, Excelia is strengthening its position as a major player in the field of higher education in France. By creating this ultra-modern, connected and sustainable learning environment, the group will ensure that its students are fully prepared to meet the challenges of the future and to realise their full potential in a constantly changing world.
Construction of the campus began in 2022, marking the start of a new era for Excelia in Tours. Students and personnel alike are eagerly awaiting the opening of this new building promoting learning and collaboration, which will enable them to attain their academic and professional goals.