In amicable liquidation since July 2020, ESCEM Business & Digital School was acquired by Excelia on 27th November 2020. This takeover will enable Excelia to guarantee the continuity of education for the students as well as to further strengthen its presence in Tours and Orléans by offering a wide portfolio of programmes. ESCEM has therefore now become Excelia.
Students assured of the continuity of their studies, with new opportunities
Some 550 students, newly integrated into Excelia, will continue their undergraduate and postgraduate programmes on the two campuses in Tours and Orléans. Excelia is therefore committed to ensuring the continuity of education to enable them to complete their studies. In addition, now as part of Excelia, these students will benefit from access to a wider range of programmes (State-certified, or conferring a French Grade de Master), all of which are accredited (AACSB, EQUIS, AMBA), available across Excelia campuses (Tours, Orleans and La Rochelle).
An agreement consistent with Excelia's regional development strategy
With the signature of this agreement, Excelia has therefore taken over the Tours and Orléans study locations.
With a new campus in Orleans, which represents a considerable asset for its development on the outskirts of Paris, Excelia is continuing its regional growth strategy. In addition to its study locations in Cognac, Niort, and Rochefort, and its campuses in Tours and La Rochelle, this new site is part of Excelia's strategy of regional development, in line with the following objectives:
to work with local stakeholders to meet the needs of the regions
to diversify its offer with a view to combining both appeal and proximity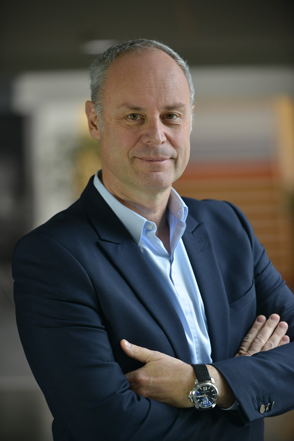 "With the acquisition of ESCEM, which has become Excelia, we now have 4,550 students and nearly 40,000 Alumni. This demonstrates our commitment and desire for development and, despite a fragile economic climate, is testament to Excelia's solidity."