As for the beginning of each academic year, the International Relations team provides a warm welcome to all our new international students!
A first-rate welcome for our new students
This year, for the first time, a welcome service was organised at La Rochelle train station/airport on 10 selected days, from the end of August to the beginning of October. By registering in advance, the newcomers were welcomed and driven to their accommodation by other Excelia students… and all absolutely free of charge!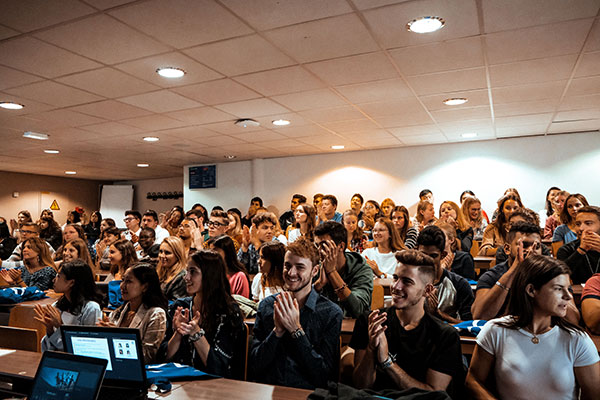 A series of 5 'welcome and orientation' days took place in September, in order to allow for the different start dates of each of our study programmes.
These welcome days are an opportunity for students to receive all the essential information they need to get off to a good start and to help them settle into life in France.
The morning finishes with a walking tour of the local area and a meal at a university restaurant.
To conclude this series of special days, the La Rochelle campus team pulled out all the stops by organising an integration day on the Ile de Ré on Saturday 18th September.
Meeting new people, laughter and unforgettable memories… a great start for our new students arriving here from all over the world.
There was no shortage of activities, ensuring a festive and sporting atmosphere, with something for all tastes and all nationalities.
Zumba, team games (beach volleyball, beach soccer, a sandcastle competition with a sand sculptor), stand-up paddle, music, and the famous "colour rain"... the photos speak for themselves!
Our new students were clearly thrilled with their day… a day with so many memorable moments and new encounters, and the perfect start to their adventure in France!
The Ocean Games in pictures…