Excelia Business School continues its progression towards the Top 40 Best Masters Worldwide.
The School is now ranked 9th major Business School in France.
The Financial Times has today published its world ranking of the best Masters in Management (known in France as the Programme Grande École). Excelia Business School has risen to 42nd place in the world for its Master in Management programme.

+ 6 places
Excelia Business School has continued its progression in the FT World Ranking of Masters in Management. The School has been ranked 42nd, moving up 6 places! It is now ranked 9th among the French Business Schools that feature in the ranking.
Ranked 3rd worldwide for the 'international course experience' of its programme
A major strong point since its initial appearance in the Financial Times ranking, Excelia Business School has, this year, recorded a two-place increase for the international dimension of its programme ('international course experience' category). It has moved up to 3rd place worldwide.

Strong progression in the criteria related to careers of its graduates
One of the unique elements that makes the FT a world reference is the importance it places on the graduates themselves, through assessing their salary three years after graduation, their salary progression over three years, and their international mobility. On all these points, Excelia Business School has made good progress.
Confirmation of Excelia Business School's drive for excellence and its international standing
Excelia Business School's continued progress in the 2021 Financial Times ranking places it firmly in the world's TOP 50 best Business Schools. After a successful 2020 in which the School joined the world's elite group of Business Schools boasting the 'Triple Crown', it continues to demonstrate its excellence and international stature whilst remaining true to its DNA: its bold strategy as a School for its local regions and a major point of reference in the field of SD/CSR.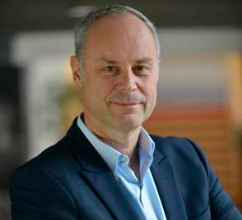 "By rising to the rank of 9
th
French school in the prestigious Financial Times world ranking, our Business School has once again distinguished itself. The international dimension of its Master in Management has been reaffirmed, and rewarded by its entry into the top three of this category. These favourable indicators have a direct impact on our graduates' employability as well as the careers they pursue at the end of their studies."
2021 Financial Times World Ranking of Masters in Management in French Business Schools