World Class! Quentin Herbrecht, who graduated from Excelia in 2018, has been listed by Forbes magazine as one of the new talents in the Blockchain Technology sector.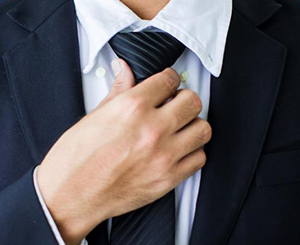 Worth places no importance on age... and neither does 24-year-old Quentin! With a double Master qualification in International Business from IAE Poitiers coupled with an MBA in Purchasing & Supply Chain Management from La Rochelle Business School, he was in the middle of a work-study programme when he started working as a freelancer in the cryptocurrency and blockchain sector. He became fascinated by the potential of this revolutionary technology, which allows its users, when connected via a network, to share data and assets in complete transparency and total security, with no intermediary, and no central controlling authority. The Bitcoin boom in 2017 aroused his curiosity and helped him to make ends meet. Although not really into Twitter and the like at first, he started publishing on social networks, with a growing number of followers, 1,000, 2,000... and soon more than 35,000! As a result, companies started to contact him, enabling him to take the plunge as an entrepreneur and thereby moving directly into the big league in this niche market, which he defines as "high potential".

Even if this sector remains little known, it is interesting to note that most of the major companies of the CAC 40 or Dow Jones are exploring this technology for its many advantages, something Quentin is well aware of. The person Forbes has referred to as "the advisor" is working hard to develop this ecosystem. So, in addition to launching Markchain, a totally new kind of marketing and advertising agency designed to respond to the issues facing companies in this sector, he has also been involved in assessing projects that could be funded under the European Commission's Horizon 2020 programme. "This has been a valuable experience that has taught me a lot", he states.

Particularly inspired by his Humacité© project during his years at Excelia, today, this former student is an occasional lecturer on the MSc programmes in Audit and in Banking, for the Digital Transformation and Introduction to Blockchain Technology module, "an area that Excelia is a pioneer in!"