TAKING OUR COMMITMENT ONE STEP FURTHER
Happy Humanniversary! Created in December 2019 from a desire to support the School in strengthening its equal opportunities policy and to guide our community in its development and success by being attentive to personal difficulties and situations... the Excelia Foundation is always ready for action!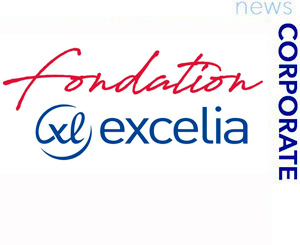 Having himself studied at Excelia on an international Bachelor programme, Class of 2007, Pierre-Marie Hautier, Chairman of the Excelia Foundation and Chairman of the Executive Board of Hautier Transport, which finances a Chair at the IRSI (Institute for Sustainability through Innovation), has made the aspirations and values of the School his own.
Promoting social, national and international diversity, and fighting against exclusion and isolation,
The Excelia Foundation is committed to undertaking tangible actions dedicated to its students and graduates, centred around three philanthropic areas:
Disabilities: by developing a culture of inclusion, and supporting applicants throughout their studies and/or professional life, e.g. by adapting their workstations or helping them invest in appropriate work tools for their disability
Diversity: through social grants enabling applicants to join the various programmes, e.g. covering part of the tuition fees, or putting them in touch with other associations for individual support
Sustainable Entrepreneurship: by providing support for business creation projects with a CSR focus
"These three areas, which encompass a large part of societal and environmental issues, push the School's commitment even further", stresses Pierre-Marie Hautier.
Although the contributions of the eight founder members constitute a valuable base for initiating actions, the Foundation needs donations to be able to support the various projects, applications for which can be found at Student Life.
"Recognition by the Fondation de France gives us legitimacy and status, and enables contributors to benefit from tax reductions, even if the tax advantages are not the reason behind the donation... after all a donation is a donation", says Pierre-Marie Hautier.
The gesture comes from the heart, because whatever the amount, every donation is important to the Foundation. By helping the Foundation, you are supporting our entire community!