Excelia Foundation supports equal opportunities and is committed to developing projects in the philanthropic areas of Disability, Diversity and Responsible Entrepreneurship.
​ 
"Making sure everyone has the opportunity to study at Excelia means we are shaping a positive future."
Excelia is a veritable incubator for talent. The primary purpose of the Foundation is to cultivate this talent, facilitating the success and development of the entire Excelian community, whilst remaining attentive to personal difficulties and situations. The Excelia Foundation was created for this reason, with the aim of raising funds and supporting projects that reflect the school's values… uniting talent, bringing people together and helping them realise their projects. As an Excelia graduate, Class of 2007, and now Chairman of the Foundation, my ambition is to support Excelia's stakeholders in developing an equal opportunities policy through tangible actions, social and cultural awareness, and a strong entrepreneurial mindset that is shared by all. 
Pierre-Marie HAUTIER, Chairman of the Excelia Foundation
Our mission
Excelia Foundation… placing PEOPLE at the heart of everything we do!
Created in 2019 under the auspices of France's leading philanthropy network, the Fondation de France, and resulting from the efforts of its 8 founding members, the aim of the Excelia Foundation is to support the school in strengthening its equal opportunities policy.
The Foundation is committed to assisting the entire Excelian community in three philanthropic areas: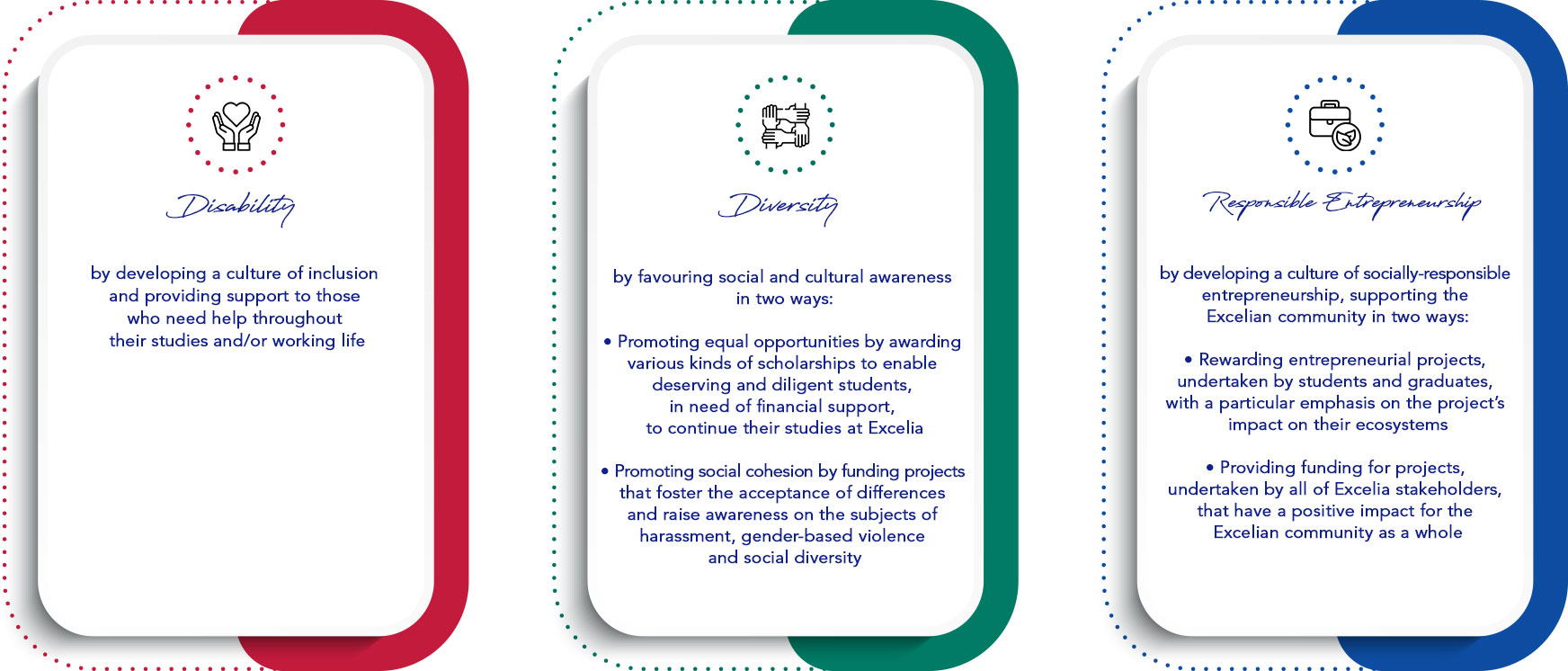 As such, the Foundation supports projects of common interest that place emphasis on the human element through diversity, open-mindedness and entrepreneurial values, and that involve all the school's stakeholders.
The Foundation's actions
In line with the school's values, the Excelia Foundation assists the School in reinforcing its equal opportunities policy through the implementation of tangible actions such as a 'Call for Scholarship Applications', open to any student who has already completed one year of study at Excelia, and a 'Call for Projects' which is aimed at the entire Excelian community.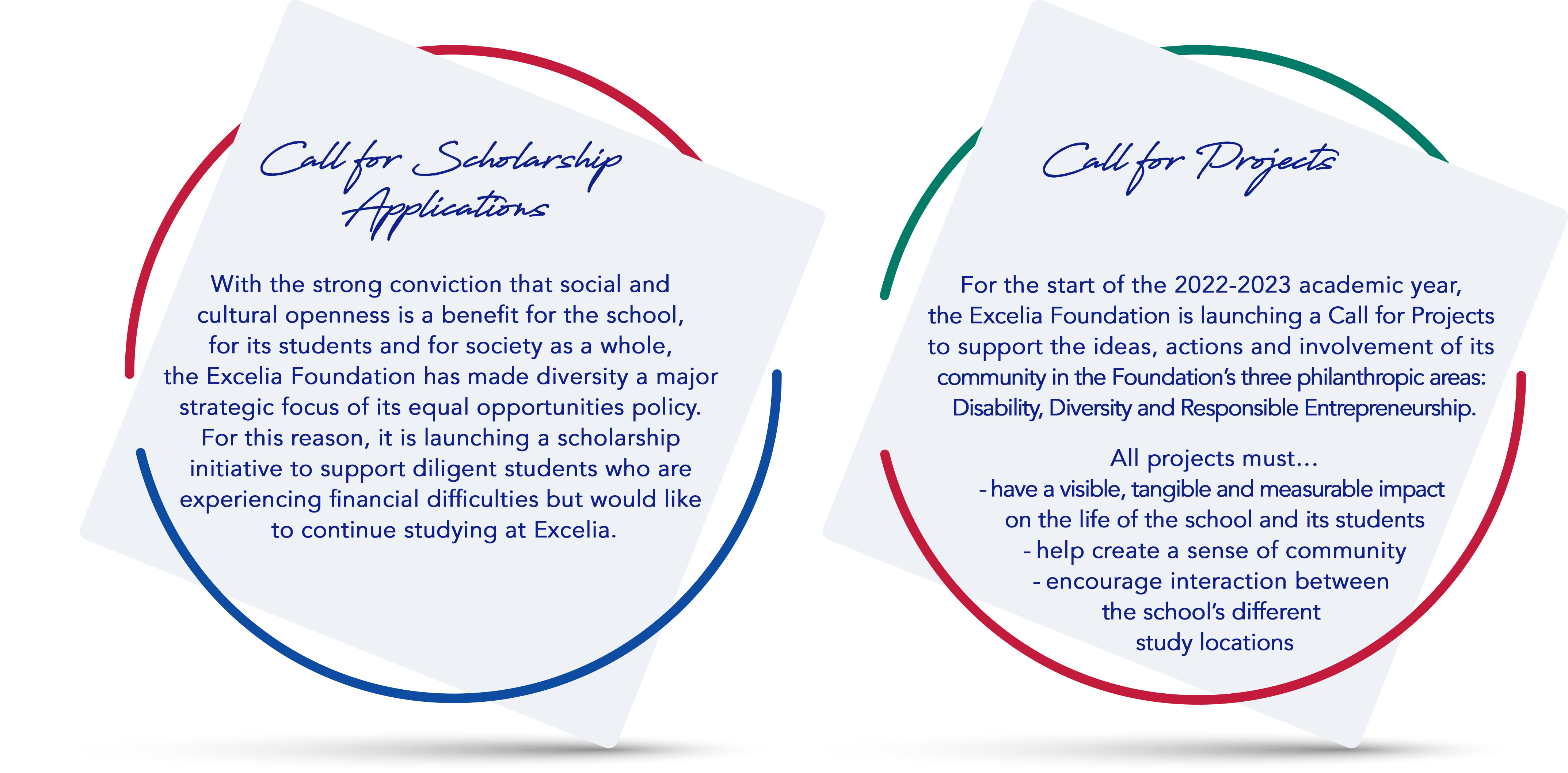 Supporting the Foundation
By making a donation to the Excelia Foundation, you will be supporting its efforts to combat social precarity and all forms of exclusion and isolation.
Your donations will help…
to promote the social inclusion of people with disabilities
to promote equal opportunities by offering scholarships to deserving and diligent students who encounter financial difficulties yet are still highly motivated to pursue their studies at Excelia
to support our student entrepreneurs in the realisation of their projects
to support our Call for Projects initiative which promotes the ideas, actions and involvement of Excelia's stakeholders in the areas of Disability, Diversity and Responsible Entrepreneurship
How to make a donation to the Excelia Foundation
There are three ways to make a donation:
By bank transfer – click here
By cheque
By completing the donation form
Documents for downloading:
Tax advantages for those who donate
The Excelia Foundation is registered as a French Foundation, under the auspices of France's leading philanthropy network, the Fondation de France, which means that any person making a donation can benefit from a tax reduction.
These allowances are capped in line with current legislation.
Donations from companies
Companies subject to income tax or corporate tax benefit from a two-tier tax reduction:
For donations of less than or equal to €2 million, the tax reduction is equal to 60% of the amount donated
For donations exceeding €2 million, the tax reduction is equal to 40% of the amount donated
Tax reductions are applicable to donations made during the previous financial year and are limited to €20,000 or 0.5% of annual turnover excluding tax.
 
Donations from private individuals
Donations are eligible for a 66% income tax reduction up to an annual limit of 20% of taxable income.
NOTE: For donations by companies or private individuals, if stated limits are exceeded, any excess can be carried forward over the next 5 years.
 
Donations from those subject to wealth tax
75% of any donations made can be deducted, up to a maximum of €50,000 per year. 
The following organisations were instrumental in creating the Excelia Foundation:

Your contact: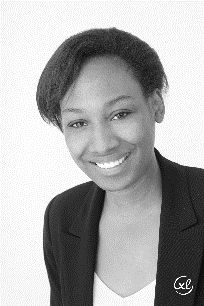 Aminata DEMBELE
fondation@excelia-group.com
06 12 87 50 56