The French language… an influential, powerful asset!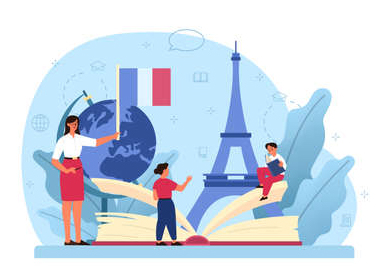 The influence and reputation of France is largely due to its language, its writers, its poets and its philosophers. Beyond its military, economic and cultural importance, the French language is the primary source of France's power and influence. Unlike that of other countries, the French language has always had a political dimension. Today, there are at least 300 million people who speak French… it is the fifth most spoken language in the world, which makes the French language a powerful asset for France in terms of cultural diplomacy and influence. According to UN figures, by 2050 the French-speaking world will encompass more than 700 million people, making it the 3rd or 4th most important language in the world.
French is also the official language (de jure) of 29 different States and Territories around the world and of several international organisations including the international Francophonie organisation (OIF - Organisation Internationale de la Francophonie), the United Nations, the Olympic Games, the European Union, NATO, the African Union (AU), the World Trade Organization (WTO), the OECD, and the Council of Europe. From the Oaths of Strasbourg to the present day, the French language, whose values are safeguarded and defended by the French literary academy the Académie Française, has always played a major role in international communications and affairs, as well as in  diplomacy. French is undoubtedly a very important language and a veritable asset for any international career!
The French Language Institute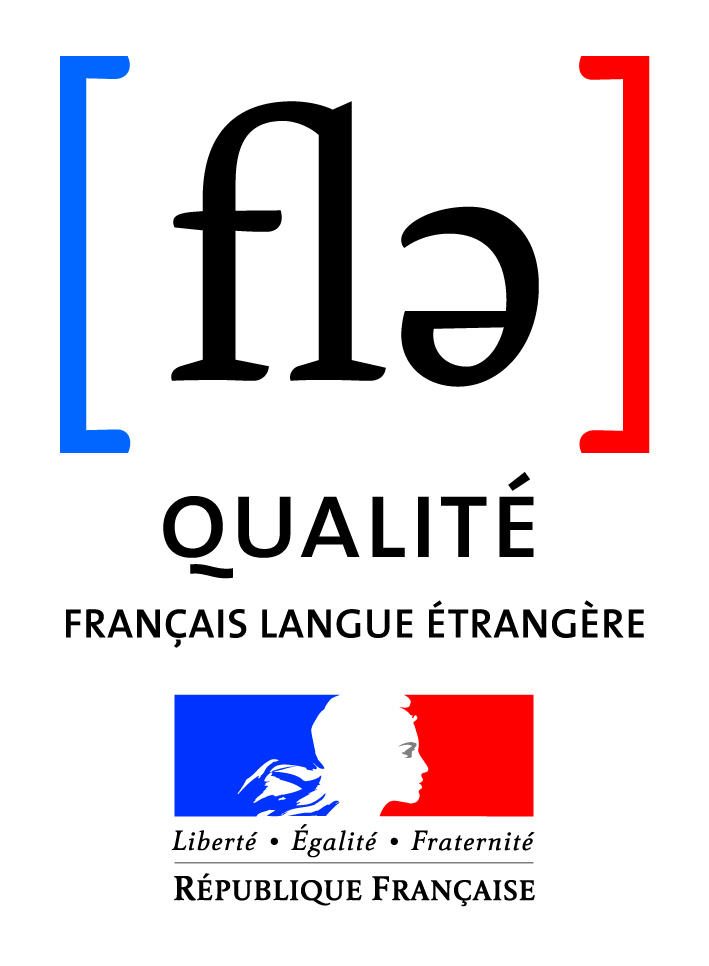 Among the different bodies involved in safeguarding and disseminating the French language and French culture is the IEF - Institut d'Etudes Françaises, the French language Institute. Excelia is one of the very few higher education establishments to have its own French Language Institute with Qualité FLE certification. The aim of this quality label is to recognise and promote centres offering French as a foreign language courses, guaranteeing the quality of the language lessons and services offered.
Learning a language shows a strong desire to understand others and discover the world, and Excelia's French Language Institute offers a unique multicultural experience (some 25% of students are international, representing more than 80 different nationalities) with courses specially designed to meet specific needs.
The language courses offered are structured according to the Common European Framework of Reference for Languages (CEFR) and are available at all levels, from A1 to C2. Students are regularly tested to ensure optimal progress, and the number of learners per class is limited to facilitate a closer relationship with the teacher. The Institute's courses enable students to learn or improve their knowledge of French grammar and vocabulary.
Lessons in oral proficiency are offered to help develop conversational skills, vocabulary, pronunciation, and the ability to formulate an opinion.  In addition, the Institute offers short courses to learn more about French culture.
More about the French Language Institute
The nuances of the French language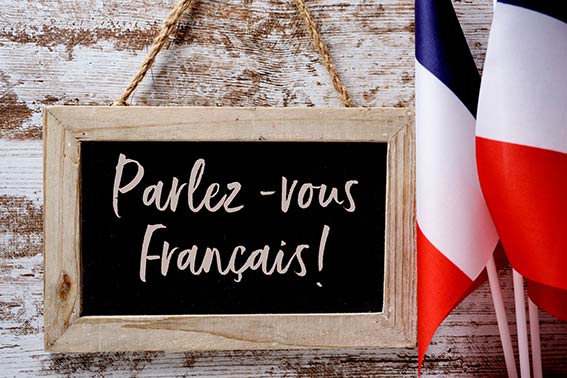 French is a complex, sophisticated, dynamic and, above all, a modern, evolving language. It is an Indo-European language which belongs to the family of Romance languages. It has evolved over the centuries, influenced by other cultures and peoples who shaped the Empire of the Franks, Gaul, Francia… and ultimately France!
Grammar, misleading words (false friends), homophones, spelling, expressions... learning French can seem rather complicated. However, there is no denying that the French language has a certain elegance!
Rest assured that the French themselves have difficulty mastering all the intricacies of their own language, so you'll be forgiven for any mistakes or blunders!
Here are some of our favourite expressions!
Tomber dans les pommes… no, it doesn't mean falling in a pile of apples! This expression means 'to faint' and came about because the original word was misspelt. It is derived from a medieval expression 'Tomber dans les pâmes'… which means 'to collapse' or 'to swoon'. The word 'pâme' was derived from the Old French verb 'se pâmer', which even today means to lose consciousness. When it entered mainstream language, the word 'pâme' was misunderstood orally and written down as 'pomme'!
Avoir le coup de foudre… don't panic, it doesn't mean being struck by lightning but rather 'love at first sight'! This expression dates back to the 17th century when 'coup de foudre' meant an unexpected and unpleasant event that generated astonishment. Even back then, the term 'coup' was used to describe a sudden and dramatic event. It was often used in connection with feelings and emotions. As for the word 'foudre' (lightning), it refers to 'speed' and 'fire', and figuratively translates as 'passion'. The expression 'coup de foudre', referring to a sudden and violent emotion felt by someone towards someone else or something else, only really appeared towards the end of the 18th century.
Mettre les pieds dans le plat… no, don't 'put your foot in the dish' as it might upset someone! This expression means to inadvertently bring up a controversial or sensitive subject… 'to put your foot in it' so to speak! It originates from the word 'plat', which in the 19th century meant 'a vast expanse of shallow water', often muddy at the bottom, and whose transparency would be disturbed if you put your foot in it. So, it means that a person accidentally brings up a subject that should be avoided and continues to talk about it for a long time, causing the listener to feel a little uncomfortable. Its very first meaning was 'to act without discretion'.
En faire tout un fromage… no, this doesn't mean to make cheese! It means to exaggerate the importance of an event or a situation for no real reason, i.e. 'to make a mountain out of a molehill'! This expression dates back to the 20th century. Taking milk (a raw product) and turning it into cheese (a finished product) shows that something 'simple' can be transformed into something 'complex'.
The French language has so many complexities that it can 'turn you into a goat'… 'rendre chèvre', another wonderful French expression meaning 'to drive you crazy'!
However, French is one of the world's most diverse languages, with vocabulary stemming from several other languages including English, Italian and, most notably, Arabic. It is a modern, evolving language that has been enriched over the centuries, with the generations and the different fashions, resulting in the introduction of many new words. Learning French means opening up to the world... a world with a wealth of different cultures to be discovered and explored!