According to a McKinsey study… after e-Commerce, 'Education' will be the second most important sector for the Metaverse.
Will this new virtual world, called the Metaverse, be suitable for education ? Well, the answer is definitely YES !
We have entered the century of the Metaverse and some specialists even say that this virtual world will soon be as commonplace as social media and will form the Web3.0. As we've seen, since the recent pandemic, the world of education has been turned upside down and we've had to learn to use new technologies faster than we had anticipated.
So why might the Metaverse be an excellent learning environment? How can it benefit pedagogy? What are the opportunities for teachers? How is Excelia embracing and developing the Metaverse in the school?
 
Discover our article "Understanding the concept of a virtual world"
Metaverse: How is it relevant for education ?
At Excelia, we believe that the Metaverse will transform our approach to education over the long term and become a valuable and useful tool for improved learning.  

The Metaverse offers multiple pedagogical possibilities because it allows you to visualise things, immerse yourself, and interact with others :
By removing physical barriers, the Metaverse offers a unique, shared, immersive learning experience, regardless of where teachers and learners are located.
Virtual reality technology has made it easier to organise events, meetings, and get-togethers: Masterclasses, Job Dating, immersive tutorials and practical work, informal spaces for interaction between students and teachers, the opportunity to get to know foreign companies without having to travel, the creation of meeting rooms, and brainstorming sessions.
An infinite number of highly realistic scenarios can be created to facilitate learning in total transparency and confidence.
Immersing students in virtual environments, that they would not be able to explore in the real world, provides a great opportunity to develop their sense of curiosity.
Interacting and sharing with other learners and teachers is made so much easier.
The community spirit of the Metaverse promotes social interaction and networking. 
Students can learn in real-world conditions, whenever they want and at their own pace.
Even when it comes to the most complex concepts, learning through immersion and emotion allows for

better recall and retention.
CLICK HERE FOR AN OVERVIEW OF EXCELIA'S METAVERSE
Metaverse: What are the opportunities for teachers ?
Construire des scénarios pédagogiques dans le Metaverse permet d'améliorer l'apprentissage pour les apprenants, mais pas Designing pedagogical scenarios in the Metaverse can result in better educational experiences for learners… but not only! The Metaverse makes it possible to create a better pedagogical experience for everyone involved. When students perform well and achieve their goals, this means 'success' for teachers too !

Teachers are able to teach more complex concepts that often can't be learned with real-world experiences.
In addition, teachers can use role-playing techniques with avatars to act out real-life scenarios. 
And another opportunity is to develop collective intelligence as learners work together to solve problems.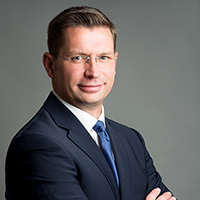 « Thanks to the Metaverse, students will be able to enjoy unique immersive learning experiences. Pedagogy will therefore no longer be passive, as in lectures, but truly active. And this active pedagogy facilitates learning by encouraging learners to take an active role in their education. ». 
Anthony Hié, Chief Digital Officer at Excelia
EXPLORE OUR STUDY PROGRAMMES AND DOWNLOAD OUR BROCHURE
At Excelia… What are the challenges involved in the Metaverse? What are its goals? What resources have been put in place ?
Firstly, it should be remembered that pedagogical innovation has always been the driving force of our school and an essential part of all our programmes. Therefore, it seems only natural that we should want to integrate Metaverse technologies into our learning systems, for both students and teachers. 
We decided to create our own Metaverses in order to remain in control of our data and not to be dependent on third parties, like Meta for example.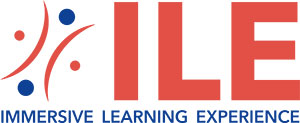 Furthermore, to guarantee the quality of immersive experiences applied to higher education, we have created and trademarked an initiative known as ILE®, Immersive Learning Experience, with a strong focus on the learner experience.
«To prepare our students for the future, we need to have an innovative and bold vision, which is responsible in terms of both digital technology and humans. This is one of the challenges of XL Vision, the digital transformation plan that we are currently developing for the period 2021-2026 », explains Anthony Hié, Chief Digital Officer at Excelia
To familiarise students with the technology that will shape the economy of tomorrow. We believe that students who have the skills and confidence to evolve in the Metaverse will be better prepared to enter the job market of tomorrow.
#1
To redesign our learning methods
#2
 To broaden and diversify our pedagogical mission
#3
To embrace agility in pedagogy in order to be able to respond to a rapidly-changing world
To reinvent the student educational experience with the help and support of the Faculty and the administrative teams, and to further enhance our study programmes and courses. By creating these ILE®-labelled experiences, we want to offer students unique learning experiences via an innovative range of digital services, and to ensure that digital technology contributes to Excelia's development on a wider scale.
XL Factory: a key tool for transforming the educational experience of learners and Faculty
Il est vrai que le Metaverse et la transformation digitale en général peuvent sembler abstraits et complexes. C'est pourquoi Excelia a voulu créer un lieu physique pour montrer l'expérience que l'on pourra vivre dans ce monde virtuel. Des exemples concrets de scénarios seront testés grandeur nature. 

La XL Factory permettra également de co-construire, avec toutes les équipes pédagogiques, des scénarios et de les expérimenter avant de les intégrer dans le Metaverse d'Excelia.
What will XL Factory actually be like ?
Designed to be part of the campus itself, the first XL Factory will be a physical place, measuring more than 110m², divided into 4 distinct spaces :
EXPLORE… for leveraging new learning approaches, including virtual and augmented reality ;
CREATE… for creativity through a micro-learning production studio ;
THINK… for joint development, with collaborative meeting spaces ;
LAB… for experimenting with new teaching methods, and supporting teachers in using new technologies, including the Metaverse ;
 
« It's not a virtual campus !  And face-to-face lessons are not going to disappear… far from it ! The idea is that through the Metaverse, we will be able to offer learners unique immersive learning experiences that are impossible to create on a campus or even during an internship. Excelia will have a dedicated place at the heart of its campus to explore and experiment with these new pedagogical experiences. ». Anthony Hié, Chief Digital Officer at Excelia
What are we doing to ensure that this transformation is successful ?
We know that one of the key factors for the success of this transformation is the training and support of all the school's talented teams and stakeholders.
We have identified 3 key levers to ensure we succeed :
Recruitment :

We strongly believe that it takes a dedicated team of experts to meet the challenges of the Metaverse, so we have started recruiting specialists in innovation and instructional design, and intend to pursue this in the coming months. We have created a Digital Innovation, Educational Technologies & Experiential Department which encompasses the expertise of the Metaverse.
Training : We know that in order to overcome any resistance that may exist within our teams and to get everyone on board in this new era, we have to set up internal training sessions. We have created a Support Unit to train students, Faculty, and our administrative teams in the new tools and methods. 
Adapting our structure and HR strategy : We know that to ensure the success of these changes, it is essential to provide the right support. Therefore, the Human Resources and Transformation Department is closely involved in developing the required digital competencies at all levels of the school. We have also set up a number of communities within the school to manage each project. The idea is that these internal communities will work together via a collaborative portal to facilitate the sharing of information.
The underlying objective of this reorganisation is to ensure relevant, innovative, efficient, and responsible instructional design that provides the best possible support. 
What timeframe has Excelia set itself for the Metaverse ?
The first XL FACTORY, a physical place of more than 110m², is currently under construction and will be launched on the La Rochelle campus at the end of 2022. However, the first immersive experiences in the Metaverse are already taking place on campus, and not remotely. Testing in the classroom will start at the beginning of the 2022-2023 academic year, for undergraduate and postgraduate students. Furthermore, we will be offering students the opportunity to participate in workshops and Masterclasses on Virtual Reality and Metaverses. For 2023-2024, we plan to offer modules and specialisations in these domains, and in 2024, a Bachelor programme in 'Virtual Reality and the Metaverse' will be launched.

This new concept of a virtual world will obviously be implemented gradually, as we need to ensure that all our teams are familiar with it before we can roll out the Metaverse on a wider scale. And technically, we need to invest in equipping our students with high quality headsets to ensure an unforgettable experience!

As you can see, Excelia wants to be amongst the leaders in France in terms of the Metaverse for educational purposes over the coming years and is therefore committed to ensuring that the necessary resources to succeed are in place!