All your life, you ask questions...
The Alumni network and the graduates who run it are there to provide answers.
"Intergenerational" Q&A... a great idea!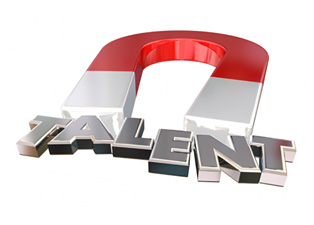 Questions, questions, questions! All your life, you ask questions... and even more so when you're a new student with (or perhaps without!) a career plan! However, it's reassuring to know that in addition to the services offered by our School, the Alumni network and those graduates who bring it to life are on hand to provide answers... sometimes to questions that you're not even aware you need to ask! Now that's opportunity creation!
In the same way that they access the various student accounts when they join Excelia, all new students have access to the Alumni platform. This means that they can benefit from a variety of different services and explore a directory that boasts thousands of graduates from across all year groups and from all corners of the globe... making for a truly dynamic international network! This is an obvious advantage compared to studying at a standard university, and a real asset for both students and graduates, and is the result of the strong determination of the Excelia Alumni association who want to send out a clear message: "Don't wait for your graduation to start developing your network, do it now... right from the moment you start looking for your very first internship!"
Alumni means... a permanent stream of news and information, an office open at Student Life every Tuesday and Thursday afternoon from 2pm to 5pm, and a variety of activities, such as this year's launch event Alumni Day on 13th and 14th October in La Rochelle, an event that will be repeated in Orleans on 9th November and in Tours very soon!
One of the main events of the year, "Alumni Tuesday" is a weekly event that will take place on screens across all campuses, keeping you up to date with news from the network, its ambassadors and coordinators, and featuring profiles of Alumni entrepreneurs and business professionals. On one Tuesday per month, Alumni will also host lectures for students, in person, with the possibility of taking part remotely. Here, graduates will give presentations about their background and career, and answer questions about their career path and the particular theme of that evening. Conferences have already been organised, with two in La Rochelle, two in Tours and one in Orleans, either on highly specific or on interdisciplinary subjects, to be given by speakers with a high-level profile who, by sharing their experiences, will help participants to fine-tune their projects or indeed to simply determine what they don't want to do!
Oh yes! Alumni is all about creating opportunities that shape a career... a career with no limits!