Before enrolling in a Higher Education Establishment, you must pay a CVEC (Contribution Vie Etudiante et de Campus) subscription.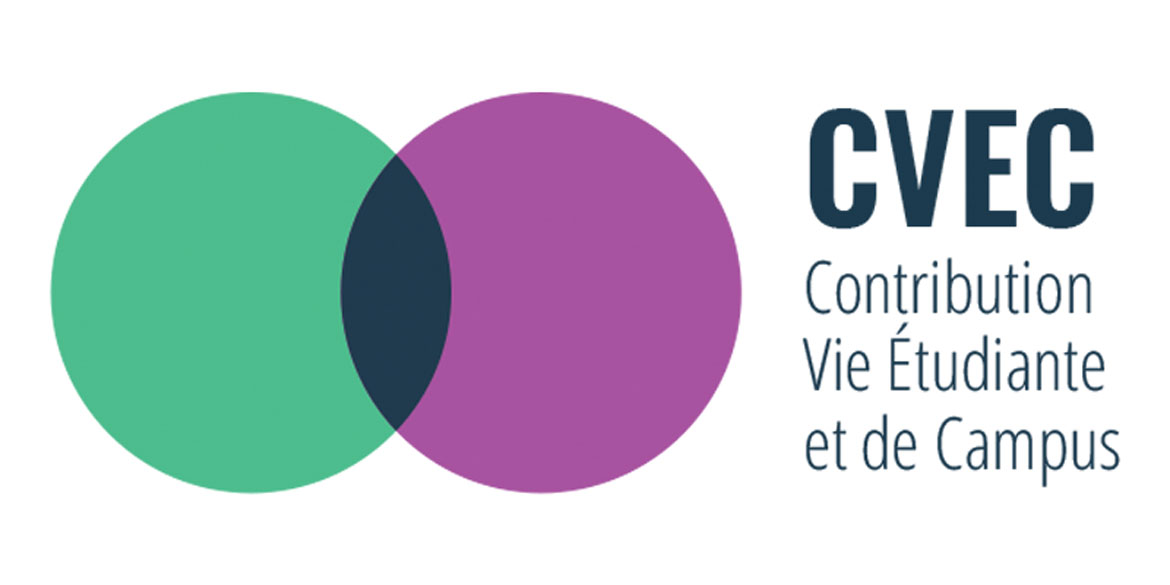 The aim of the CVEC is to assist and accompany all students through social, health, cultural and sporting activities and to promote safety and health education initiatives. An annual subscription fee of 100 Euros is collected by the CROUS.

This subscription payment applies to all students prior to their enrolling for their first degree, including distance learning, in a higher education establishment. When a student enrols on several courses in the same academic year, this subscription is only due at the time of the first registration. Those studying on an apprenticeship contract must also complete the process, but may request a reimbursement from their employer. Students studying in the major business school preparatory classes (CPGE) must pay this subscription for their university registration.

Those not concerned: Students on an international exchange in France and students on CPD courses (whose training is financed by their employer or by a funding organisation).


Four types of students are exempt from payment of this subscription:
Students with grants or those benefitting from an annual allowance awarded through particular financial assistance
Refugee students
Students benefitting from protection subsidiaire (supplementary protection)
Students registered as asylum seekers and having the right to remain in the country
Exchange students
Even if they are exempt from paying the subscription, these students must obtain an exemption certificate from the CVEC online payment site, with the exception of students on an exchange who do not have to provide this exemption certificate.
How to pay the CVEC?
Since 1st July 2018, the CVEC subscription must be paid before enrolment at the university. The code received on the personal certificate is obligatory for enrolment.
Log on to cvec.etudiant.gouv.fr (payment by bank card)
Under the heading: CONNEXION. If you have enrolled on Parcoursup for the current year, you will have received an email concerning the creation of your account. Other students have to create their account or modify it if it is no longer accessible.
Requesting reimbursement of CVEC subscription
Requests for reimbursement must be sent to the CROUS via the CVEC application cvec.etudiant.gouv.fr between 1st October and 31st May of the university academic year. A reimbursement is not possible for all those who are exempt.

Download student CVEC form