Excelia continues to welcome a large number of students.
January 2023 start date… seize the opportunity to join one of our many study programmes!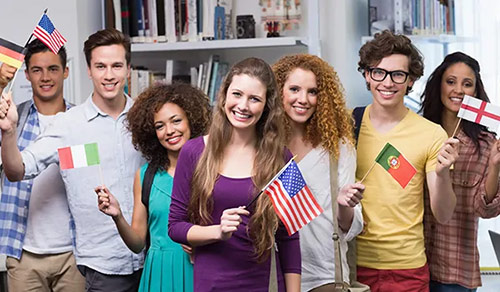 Excelia's fast-track programmes
Are you looking to change direction during the academic year or are you an international student looking for an outstanding study programme?
The "French touch" even extends to higher education, with the possibility of a January start date!
Ranked among the top 100 Business Schools in the world by the Financial Times, Excelia offers start dates, giving everyone the chance to enrol on its high-quality study programmes.
Yet another good reason to choose Excelia!
There's no need to worry about starting later and having to catch up with your classmates! At Excelia, with our fast-track programmes, everything has been thought through to account for individual circumstances and the study projects of all our students. Excelia's Faculty and management teams do everything possible to provide personalised support to students who would like to start their studies in January.
Well-known for its personal support and its unique educational approach, Excelia offers students the opportunity to restart or continue their studies with complete peace of mind.
Ask our representative in the world
La Rochelle campus: Programme and date

Bachelor First Year

  

Winter School International Supply Chain Management & Strategy

 

 

Business Foundation Programme

  

Winter School Corporate Social Responsibility & Environmental Issues

 

 

BBA Express Australia at Melbourne/Australie

 

Tours campus: Programme and date

Bachelor in Business

 

 

 

Year 3 in Sales Management: 9th January 2023 at 1:30 pm
More details about the programme and how to apply

Master of Science (MSc) International Tourism & Destination Management

 

 

15 months programme: date to come
More details about the programme and how to apply

Paris campus: Programme and date

Bachelor First Year

 

Start date: 2nd March February 2023 at 10:30 am
More details about the programme and how to apply

BBA Express Australia at Melbourne/Australie

 

Start date: 10th March 2023 - Greenwich Management College
More details about the programme and how to apply
Excelia... Look further! Think bigger!
A truly comprehensive centre for education, with 5 multidisciplinary schools and 3 campuses, Excelia offers a range of outstanding study programmes to meet the professional ambitions of students and the strong skills demand from companies for both current and future professions.
The year 2020 marked a turning point in the history of Excelia when it joined the elite club of the 1% of Business Schools in the world that have obtained the three accreditations EQUIS, AACSB, AMBA. In the space of a few months, the School was granted AACSB renewal and was awarded EQUIS and AMBA accreditations, clearly demonstrating its strategic development.
In addition to its triple accreditation, Excelia stands out for its strong human and socially responsible values. It notably promotes the values of sustainable development and CSR. This is evidenced by the creation of a Master of Science in Sustainable Development as early as 1999.
Today, all its programmes include lessons on CSR, and research work is carried out on CSR-related issues. In addition, the Humacité© initiative, launched some 15 years ago, is an integral part of all study programmes and plays a central role in promoting the School's values. Through Humacité©, some 600 civic and humanitarian projects are carried out each year, 70% of which are undertaken abroad.
Choosing Excelia means choosing France!
Choosing to join Excelia and to study in France is the perfect combination for success!
France is the most popular non-English-speaking destination for international students and the fourth most popular destination for student mobility. Every year, France welcomes more than 300,000 international students to its major business schools and universities. The popularity of France is due, among other things, to its excellent higher education and research, which is widely recognised throughout the world. This is evidenced by the many top business schools and universities that are included in the most prestigious international rankings such as the Financial Times, the QS, Le Moci, and The Economist… rankings in which Excelia proudly features every year!
The quality of higher education in France is the result of a long-standing political commitment enabling France to provide students with one of the best higher education systems in the world.
Why wait? Choose Excelia... the choice of excellence!