Aug 16th
2022 to Aug 16th 2022
Webinar online
Find your accommodation for next semester with Studapart!
Searching for your flat in France for the start of your next school year?
We guess you probably feel a little lost in all the offers and have many questions. This event is what you need! 
August 16

Webinar in English

3 a.m (French time)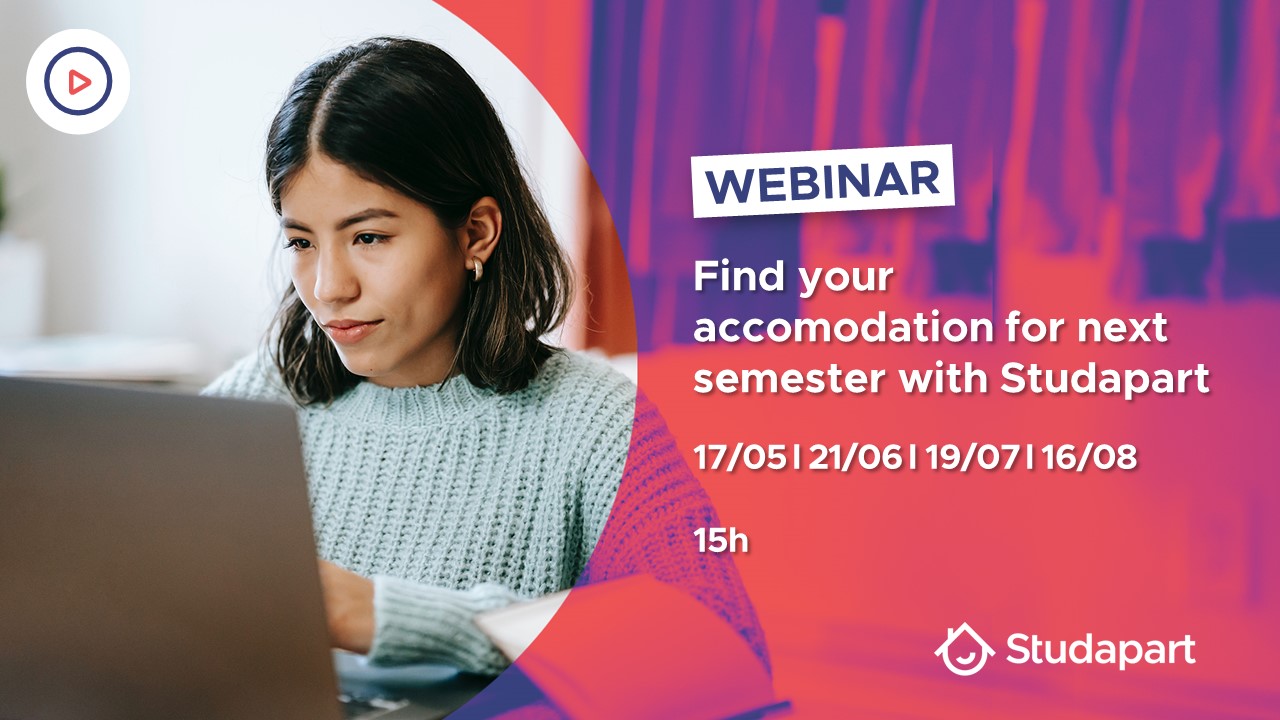 👀 What's it about?
A dedicated back-to-school event for 2021.
Studapart, our partner for housing, will cover everything you need to know during a one-hour video session: 
What's the best moment to start searching in France, and how? 
How to make your application stand out in the eyes of French landlords and find quickly with Studapart? 
What to do once you moved in (inventory of fixtures, home insurance…)? 

You will gather all the necessary information and the team will answer all your questions. 
 
🧠 Who with?
Studapart is specialized in student housing since 2014 and a partner of Excelia. Their mission: making rentals more simple and personal. Their housing platform gathers +130 000 mostly furnished homes everywhere in France. 
They will be available to help and guide you. Don't miss out! 
 
👍 It's FREE!
Sign-up with the following link:  
Sign-up is free and open to all in the limit of available tickets. 
Don't be long!