Mar 22nd
2021 to Mar 23rd 2021
Excelia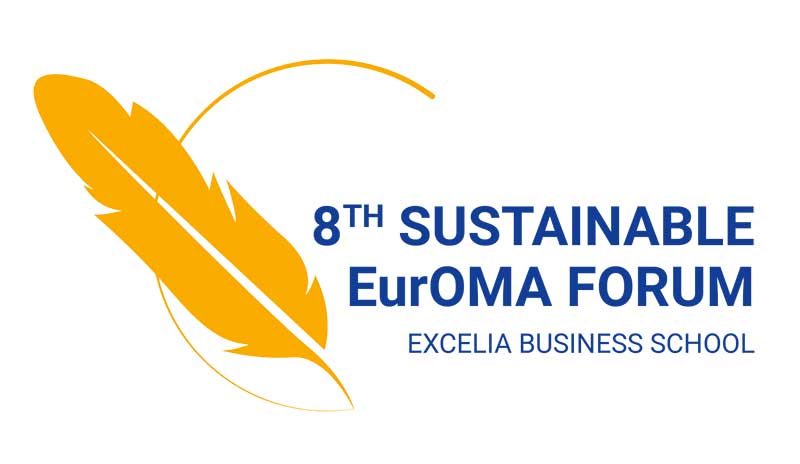 March 22nd and 23rd

9h - 19h
Besides the focus on what is necessary to introduce in sustainability management, there are several questions on how and why sustainability has been developed in operations and supply chain management.

Thus, understanding the practices of sustainability helps to go beyond the traditional perspective towards a more multi-disciplinary and holistic approach of sustainability management in supply chains and operations.
Programme 
We are pleased to share with you our draft programme as of November 2020!
Opening session

We will open the conference with a roundtable welcoming Stelvia Matos and Stefan Seuring on the topic of practicing sustainability in supply chains. We will discuss different perspectives in research and practice concerning this field, such as, for instance, the need to account for different socioeconomic contexts, different types of pressures from supply chain stakeholders, etc.

Incubator sessions

The Blue connection. Main organiser: Lisa Zom. Type: business game.
Product returns in multichannel retail – a sustainability challenge. Main organiser: Regina Frei. Type: Lecture.
The climate collage. Main organiser: Christine Roussat. Type: business game.
Engaging Supply Chain Activist Researchers. Main organiser: Hakan Karaosman. Type: Lecture/dialogue.
Are Social Enterprises the answer to solve sustainability issues in Operations and Supply Chain Management? Main organiser: Dirk Pieter Van Donk. Type: dialogue.

Special research track on Circular Economy

In addition to the regular parallel sessions for individual paper presentations, a special research track will be dedicated to Circular Economy. This track is managed by Dr Luciano Batista and Dr Breno Nunes (Aston University, UK), Dr Charbel Jabbour (University of Lincoln, UK) and Dr Susana Pereira (Fundação Getúlio Vargas, Brazil).

Teaching cases

This session will be dedicated to teaching case presentations and coaching, for those who would like to learn more about this additional type of scientific contributions to enrich their courses and research contributions.
Registration