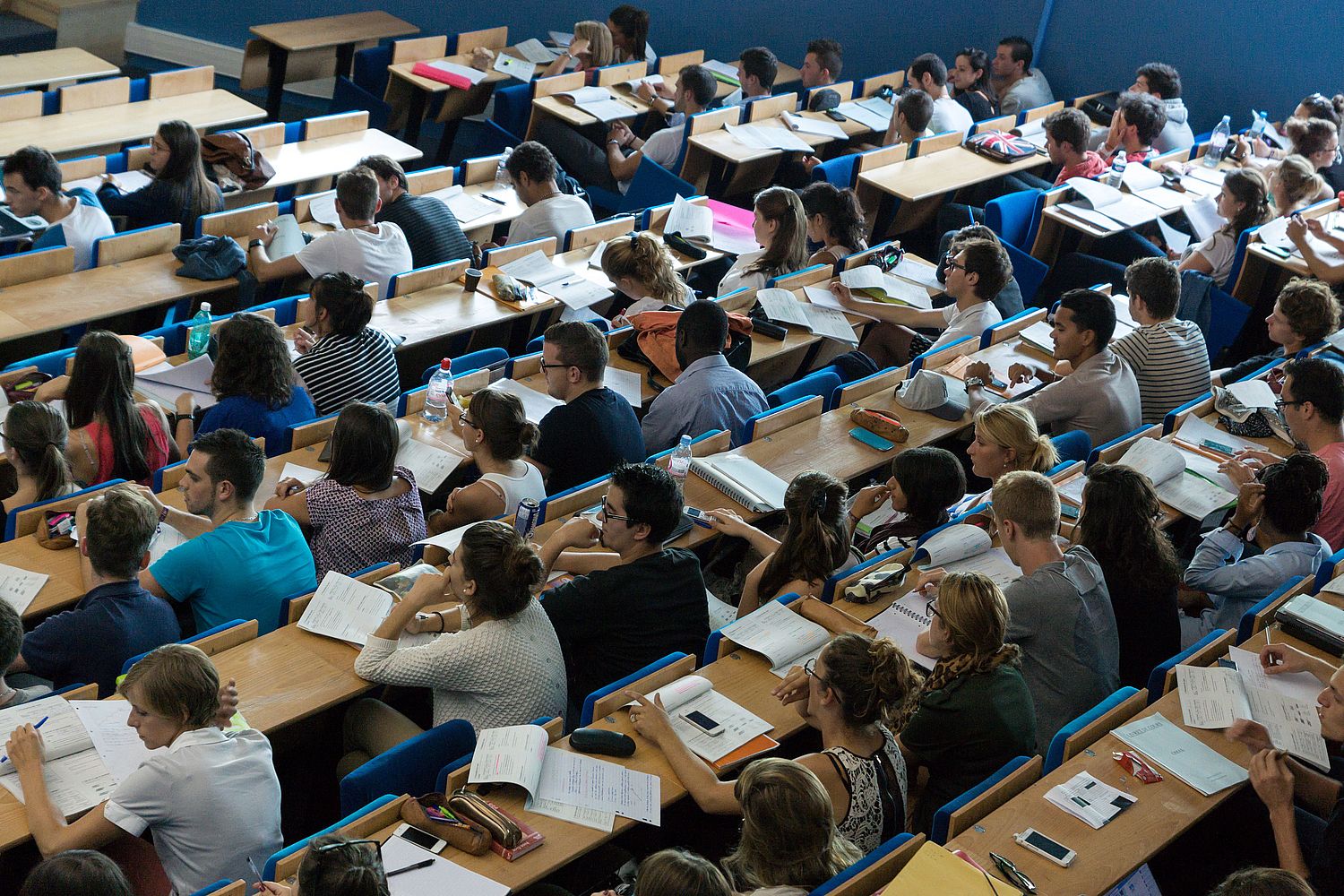 Learn more about our pedagogical approach before joining Excelia Group.
For us, pedagogy is essential.
What is pedagogy?
The principle of pedagogy is to educate as efficiently as possible in an ecosystem which mirrors that found in companies, with the objective being for each student to become autonomous and follow their own professional project.
How?
Thanks to a faculty made up of committed and focussed teaching professionals:
95 permanent faculty members of which

67 in management science: marketing, human resources, strategy, CSR and finance

224 visiting or occasional lecturers
almost 50% are of foreign nationality
58 research lecturers
A Group philosophy
3 key words:
Exigence: providing quality teaching, enabling each and every person to acquire and develop their skills at their own pace, in line with their prior knowledge and experience. This exigence is ensured by a pedagogy quality system known as AOL - Assurance of Learning. This quality system focuses on the 5 principal learning objectives which are: the fundamentals of Management and teamwork, international perspectives, oral and written communication, ethical considerations and social responsibility within a company and, of course, research.
Individualism and diversity: employing varied pedagogical approaches, adapted to the level of each student and to the discipline being taught… traditional teaching, flipped learning, e-learning, role plays, board games, case studies, coaching etc.
Creative dynamism: encouraging synergy between the proven fundamentals, creative experimentation and innovation consolidation.
To ensure the best pedagogical design in lesson planning, the Teaching and Learning Center was set up to support teachers in creation and experimentation. It allows for the testing of new tools and the developing of new practices, such as virtual reality or artificial intelligence. With this in mind, two separate structures were created, which have now been in place for several years:
INNOV CASE LAB': this case study laboratory was created in 2015, with the aim of strengthening and further developing the pedagogy within our Group. It is well worth mentioning that many cases created by our research lecturers have received awards.
LE GAME LAB': a firm base for ludo-pedagogy by stimulating creative dynamism for pedagogical games (development of board games, serious games etc) and capitalising on the games created.
At Excelia Group, we claim 3 areas of expertise which structure the research work of our lecturers and which influence our teaching and courses:
environmental management and CSR
tourism management
organisational agility
To summarise, at Excelia Group we are convinced that pedagogy and research are essential and interlinked, enabling us to provide high quality education, adapted to the challenges of the 21st century!