Excelia now offers one of its programmes in partnership with the animation school EMCA (Ecole des Métiers du Cinéma d'Animation), at their premises in Angoulême.
1 Rue de la Charente, 16000 Angoulême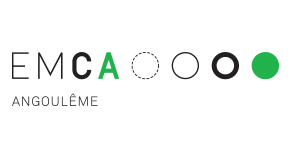 Excelia

has joined forces with EMCA Angoulême, situated in the heart of a region with a global outlook and one of Europe's leading centres in the field of creative image, where it offers its Master of Arts in Design Direction and Creative Media.

 
Angoulême... A PERFECT ENVIRONMENT FOR CREATIVITY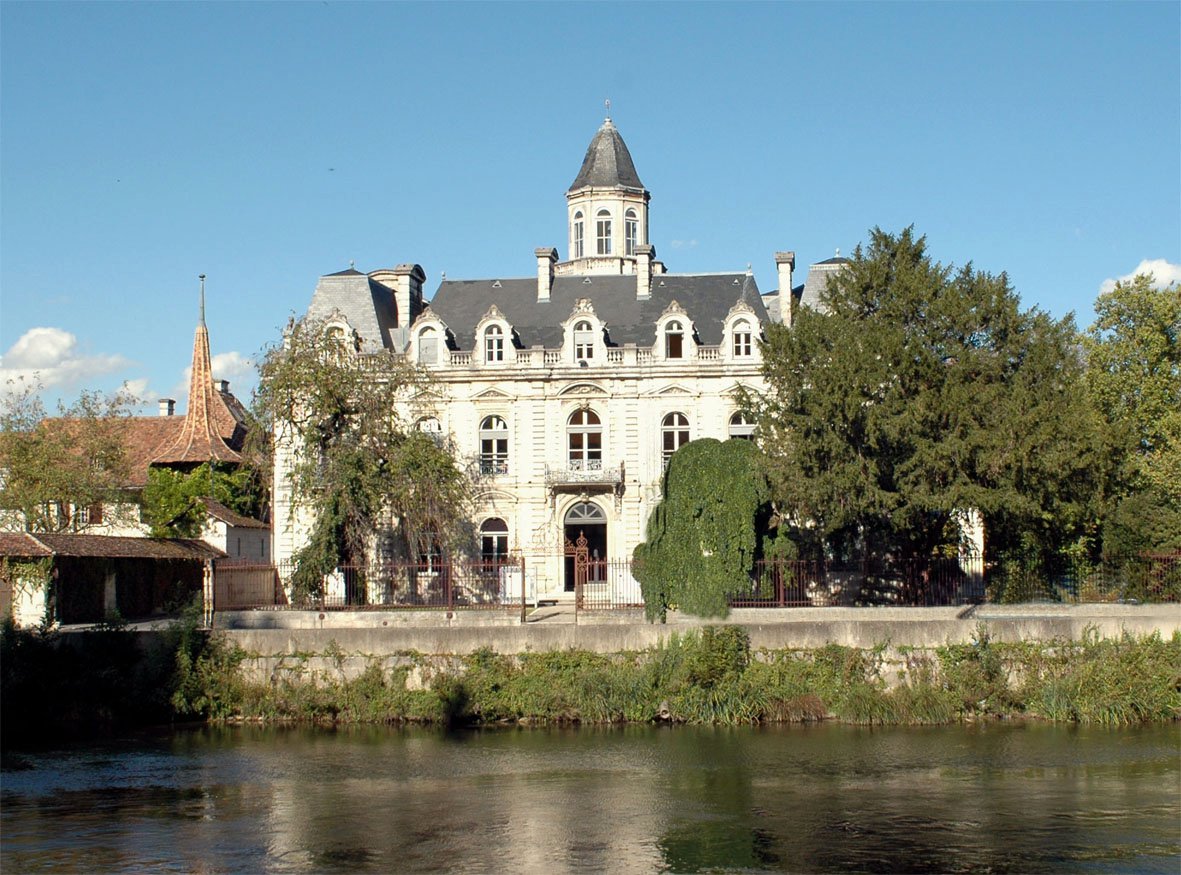 Developing perception and creativity with EMCA - École des Métiers du Cinéma d'Animation
EMCA, the school for animation film professions created in 1999, benefits from the support of Magelis, the joint association of the Angoulême Pôle Image creative hub. The objective of EMCA is to prepare its students for professions in the field of animation. Its programme aims to ensure that students have a perfect mastery of digital and traditional tools specific to animated films. Through the making of short films, the school enables them to develop their sensitivity and creativity, by encouraging self-expression. In this way, EMCA is able to ensure vocational integration for its students in this fascinating industry.
The Greater Angoulême Conurbation has set up the Pôle Image Magelis, of which EMCA is a part, with the objective being the economic development of a sector of excellence. The Pôle Image Magelis works to attract companies to the area by providing facilities adapted to the needs of entrepreneurs in the animation, video game, publishing and audiovisual production sectors.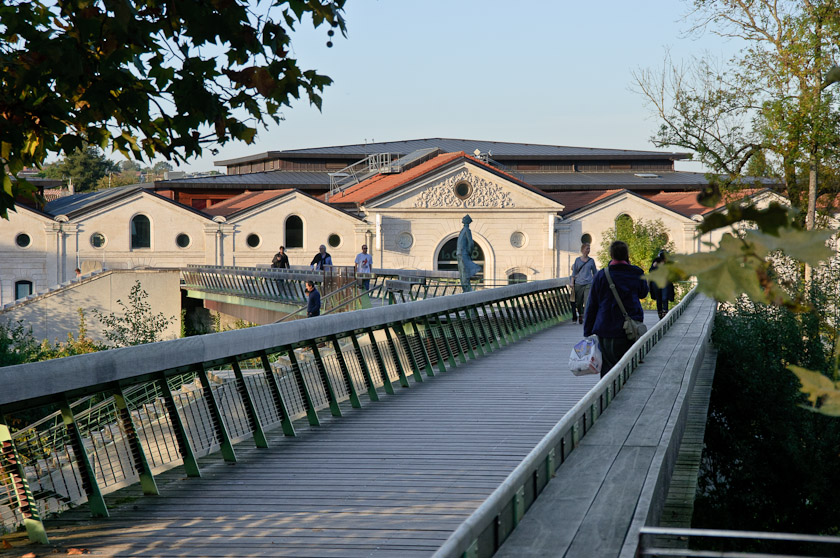 Study at the heart of the Magelis Campus de l'image
Students on the MSc in Design Direction and Creative Media at the Campus de l'image will be amongst the key socio-economic players directly linked to their studies, enabling them to not only gain valuable experience (internships, company visits, etc.), but also to make it easier for them to find a job. Since the opening of the Pôle Image Magelis in 2004, 25 creative image companies, some of which were created by former graduates of the schools from the Campus de l'image, have been able to benefit from the advice of seasoned experts in the sector to enable them to make their project a reality, to join a professional network and to fulfil their creative vision.
Joining one of the schools on the Magelis Campus de l'image means far more than just the education provided. It is the assurance of participating in numerous vocational lectures, and competing in international festivals where Angoulême students regularly win awards, of benefitting from partnerships between schools and other international institutions, of having access to high-quality audiovisual equipment and adapted facilities, and of being part of a network of 1,600 students, plus thousands of alumni working in prestigious studios in France and around the world.
With its reputation as a campus of excellence in Angoulême, the Pôle Image Magelis is a dynamic environment conducive to creativity, discussion, research and innovation, adapted to the needs of today's students who will become the entrepreneurs of tomorrow.
Like most large international campuses, it offers students first-rate facilities and promotes collaboration between schools as well as with local companies, opening up employment opportunities for young graduates.
Located in a lush environment on the banks of the River Charente, in the heart of the creative image hub, the campus includes a 250-seat amphitheatre, shared by the creative image schools, the latest computer equipment, a university restaurant managed by the Crous and a student common room, managed by the creative image student association, where students can meet up, relax and enjoy themselves.
Life on campus, in a cosmopolitan city like Angoulême, is enlivened throughout the year by many events including festivals, screenings of the schools' productions, meetings with renowned directors and industry professionals, '24 hours of creation' challenge, etc
Angoulême... a creative eco-system with a global outlook
Designated a UNESCO Creative City of Literature in October 2019, Angoulême, long recognised as the 'capital of comics', is home to more than 250 authors, illustrators and scriptwriters who live in the Charente region all year round.
This talented community invigorates the ecosystem of the Pôle Image, to which it brings a unique artistic and cultural dimension, highlighted by the International Comics Festival held every January, and the many exhibitions offered by La cité internationale de la bande dessinée et de l'image, which has been located on the banks of the River Charente since 1990.
Angoulême is a city with an international dimension, as one of Europe's leading hubs in the field of creative image. Its creative industries are a key asset and contribute to the development of the region. With a hundred or so specialist companies, hundreds of hours of filming each year for cinema and television, more than 200 comic strip authors, some thirty studios, the leading fund for animation production, 12 schools of international renown and 1,600 students, over the last 20 years, Magelis has built up a truly original ecosystem dedicated to creation and innovation in the creative image sector and has established itself as a major player in the national scene, being the envy of many other regions.
Transport

♦

The Möbius transport network

The Greater Angoulême public transport network is operated by Möbius. This bus network has 19 lines and serves 33 towns and villages. 

 

♦

 SNCF

Angoulême is well located, being only 2 hrs 40 min from Paris. Every day, there are around 10 trains to and from the French capital. Angoulême benefits from a direct train service to Bordeaux, which takes less than 30 minutes.

There are also services to La Rochelle, Niort, Poitiers, Tours, Orleans and even Brussels!

 

♦

 jvmalin 

jvmalin is a platform for planning your itinerary that takes into account the different transport networks available in the region. It also offers  a single combined travel card for the various networks in the New Aquitaine region, using the different modes of transport. You can credit this card with different tickets from across the different networks.

FIND OUT MORE ABOUT THE JVMALIN CARD

 

♦

 Travelling by bike

For getting around on a daily basis or to simply enjoy a bike ride, there is a growing number of safe cycling routes throughout the conurbation.

The Möbius transport network offers standard, electric and even folding bikes, and two different hire options: self-service or long-term.

University Restaurants (RU)

To enjoy a good meal, there are three University Restaurants to choose from:

 

Brasserie Le Nil - Located in the Le Nil/ENJMIN building - 138 route de Bordeaux, 16000 Angoulême
Find out more

Le Crousty - Located opposite the IUT of Angoulême - 6 rue de Varsovie, 16000 Angoulême
Find out more

Le Breuty - Located on the outskirts of Angoulême, within the university complex known as Centre Universitaire de la Charente - La Croix du Milieu, 16400 La Couronne
Find out more
 

Le Crousty University Restaurant offers a Click and Crous service: for the meal of the day, simply place your order, pay, then collect it directly from the restaurant.
CROUSTY - CLICK AND CROUS 

 

Accommodation

Every student embarking on studies is confronted with the inevitable challenge of finding a place to live! And it's not always a simple matter, especially when you don't know the city and you have a fixed budget. 

 

♦

 Excelia accommodation platform

 

If you are already a student at Excelia, simply use your MyIntranet login to connect to the Studapart accommodation platform. If you have been accepted on one of our programmes, you will receive a link to be able to access Studapart when you finalise your enrolment, which will give you access to hundreds of exclusive offers: studios, shared flats, rooms in private homes, etc. and you will benefit from personalised support throughout your rental period!

 

♦

 University residences

The Crous of Poitiers has three university residences in Angoulême which will enable you to find accommodation at affordable prices.

MORE ABOUT UNIVERSITY RESIDENCES

APPLY FOR STUDENT ACCOMMODATION

 

♦ 

Charente Habitat Jeunes 

This association helps young adults, aged 16-30, in their search for accommodation.

MORE ABOUT CHARENTE HABITAT JEUNES 

 

♦ 

Location-etudiant.fr

This student accommodation website hosts thousands of offers, enabling students and young professionals to find somewhere to live.

 

To find out more about accommodation and possible help available (financial assistance, guarantees etc.), go to our dedicated page:

 

Culture and Entertainment

You will soon discover that Angoulême is an 'animated' city! 

 

♦

Le pass culture -  Entertainment and culture advantage card 

If you are over 18 years old and live in France, you are eligible for le pass Culture: it is a web-application which gives you €300, to be used over a period of 24 months from the year of your 18th birthday for local cultural events and online entertainment offers.

 

♦

Angoulême Theatre

The Angoulême theatre is part of the national theatre network which enables everyone, young and old, to discover a rich array of shows every year.

 

♦ 

La Nef

La Nef is a concert hall with a standing capacity of 700, dedicated to modern music. It boasts an innovative and contemporary programme, and offers a professional public service with rehearsal and recording studios, a variety of cultural activities that vary according to partnerships, and specialised support for local musical initiatives.

 

 

♦ 

Espace Franquin 

Dedicated to culture and events in all their forms, Espace Franquin hosts shows, concerts, plays, talks, exhibitions and forums throughout the year

 

♦ Le MAAM

Le MAAM is a local authority department of the City of Angoulême which groups together four cultural structures: Angoulême Museum, the Musée du Papier, the Municipal Archives, and Angoulême Art Library, which are responsible for conserving, studying, disseminating and promoting the city's heritage for the benefit of the general public.

 

The city of Angoulême is best known for its many internationally renowned festivals:

MORE ABOUT ANGOULÊME FESTIVALS 

 

Clubs and Associations

♦ Excelia encourages students to get involved in clubs and associations, and considers such commitment to be an integral part of the student experience.

Joining an association is an exciting adventure. In addition, it is an opportunity to develop your leadership skills, your ability to excel, and to even surprise yourself!

 

The Pôle Image Magelis and the Association des étudiants de l'Image (CIA- Campus Image Angoulême) strive to promote links and interaction between the various schools within Angoulême's animation hub. They are also involved in student life and offer various services to students. Through numerous partnerships, students benefit from preferential rates in places such as cinemas, concert venues, museums, the theatre, the Frac, as well as in shops and restaurants. In addition, students have free access to the city's sports facility where they can play basketball, volleyball, badminton, etc. Furthermore, a number of events are organised such as exhibitions, sports tournaments, student evenings, and visits to local companies involved in the creative image industry.

 CAMPUS IMAGE ANGOULÊME WEBSITE

 
STUDY PROGRAMMES AVAILABLE IN ANGOULÊME