Excelia Business School has broadened the admissions options for its Master in Management and is now offering a 5-year post-High School programme on its Tours campus.
On 27th January, Excelia Business School received a favourable response from the Commission d'évaluation des formations et diplômes de gestion (CEFDG) to its request to be able to offer its Master in Management as a 5-year post-High School programme, on both its La Rochelle and Tours campuses.
Offering this programme over 5 years reflects Excelia's desire to respond to the region's need for high-level education, as well as giving students the possibility of joining a Master in Management programme straight after High School. As of September 2021, the programme will be available in Tours.
A 5-year Master in Management programme with a triple accreditation (EQUIS, AACSB and AMBA)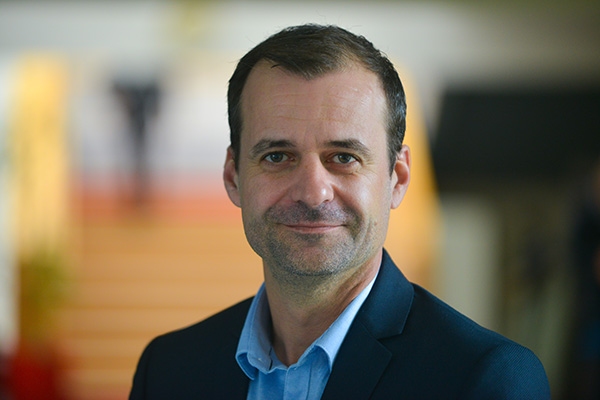 "The launching of a 5-year Master in Management is in keeping with the desire to diversify our range of programmes, and to open up new channels for admissions. Those future students who decide to join straight from High School will benefit from two additional years of experiences including getting involved in our clubs and associations, spending time abroad, volunteering for civic projects, undertaking internships and even carrying out part of their studies on a work-study track. Excelia's range of study programmes and the variety of experiences they offer are among the most extensive and varied on the market, so, studying at Excelia is a great opportunity for future students."
Sébastien Chantelot Director, Excelia Business School
HIGHLIGHTS OF THE MASTER IN MANAGEMENT
Lessons in Human and Social Sciences to provide you with an understanding of the World, the major issues, and the different relationships between individuals and groups of individuals.
2 civic and humanitarian projects to help raise your awareness of social issues.
Humacité©: a humanitarian project enabling you to develop the necessary qualities to become a responsible manager. 
Climacité©: a project focussing on the challenges of sustainable development and energy transition.
Experiential and Personal Development (EPD) giving you the opportunity to build a unique study path.
A strong international dimension including projects such as Cap Anglophone, Humacité©, Climacité©, internships, academic expatriation, 100% English Track.
One or two years of professional experience by the end of the programme via internships or work-study, providing valuable professional experience even before you graduate.
A wide choice of Specialisations in Master Year 2 (MiM Year 5): Classic Track, Work-study, French, English, double qualification, etc. 
A programme recognised by all stakeholders in Higher Education.
Rankings: up 18 places in the Financial Times ranking, up 7 places in the L'Etudiant ranking, up 1 place in the Figaro ranking, the highest increase in the Challenges magazine ranking… Excelia Business School's MiM features amongst the most dynamic in terms of ranking progress.
Triple-accredited, a Master programme offered by Excelia Business School which is in the top 1% of Business Schools worldwide holding this 'triple crown'.
Our qualification has been endorsed by the Ministry of Higher Education, Research and Innovation, State-certified as 'Grade de Master'.
15 double qualifications with our partner universities.
BACHELOR LEVEL (UNDERGRADUATE): THE FUNDAMENTALS OF MANAGEMENT & OPENNESS TO THE WORLD AND TO OTHERS 
YEARS 1 AND 2
Learning the fundamentals: all lessons are compulsory and adapted to a student's profile and project via experiential projects:
Cap Anglophone project
Humacité© and Climacité© projects
Company internship
Found out more about the 5 year Master in Management Programme