« I am very proud to vouch for the fact that Excelia Group has enabled me, at the age of 27, to create a CV of an unimaginable richness and variety. »
MSc Management des Destinations (Bac+5)
Benjamin Curat, a look back at an educational path with a global outlook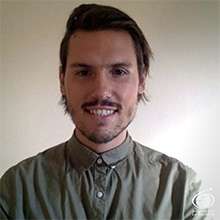 A graduate of Excelia Group, Benjamin Curat joined La Rochelle School of Tourism and Hospitality in 2009 and was recently invited back to take part in an open discussion with current students. Let's take a look at this informative interview.
Why did you choose Excelia Group?
That's a good question! At the time I was studying literature, but the course was too academically focussed for me and not what I was looking for. I therefore decided to change courses and after some internet research, I selected Excelia Group. The entrance test dates and my availability coincided perfectly and my initial contact with the School was excellent. Furthermore, I immediately noticed that the Group places great emphasis on the character of each student, helping them to develop a personalised educational programme. So, after some deliberation, I decided to follow this path.
 
Can you tell us, in a few words, about your experience at LA ROCHELLE SCHOOL OF TOURISM & HOSPITALITY?
With pleasure! As concerns the training or academic side, what I particularly appreciated was the close relationship with the teachers, allowing for individual, personalised discussions. In addition, a large majority of the teachers are external professional contributors. They know the tourism industry inside out and are therefore able to teach 'best practice' in line with current trends. During the programme, beyond simply imparting their knowledge of the industry, they were also able to pass on their many skills. From my initial enrolment until my graduation, I really had the feeling of being in the right place at the right time. I would like everyone to have the same experience.
 
What about your SPECIALISATION?
Contrary to others, I didn't want to specialise, at least not to begin with. For me, this industry offers fabulous opportunities to explore the world, giving everyone the possibility of travelling wherever they choose. There are many different levels to the tourism industry and one is not necessarily better than another. When choosing your specialisation, it is important to understand that there is a great difference between enjoying travelling and organising travelling. I chose the latter which took me to many different places and I carried out some of my internships in Canada, China and Belgium. Although the work involves organising trips for other people, it is important to have a love of heading off to discover new horizons and also to discard the blinkers that we all tend to wear. After studying many different elected courses and having had various experiences, I was finally able to make my choice of specialisation.
 
today, you have come to meet OUR current students. can you explain the purpose of this meeting?
What I particularly appreciated during my time at Excelia Group, was the mix between academic courses and real-life cases. The external teachers were, I feel, essential to my success. Today, I have come to give back a little of what I received. I'm here to meet up with Year 1 and Year 2 Masters of Science (MSc) students, specialising in Destination Management, to discuss this industry, which can sometimes be difficult but is always fascinating, and to talk about my own path. In making myself available to answer all their questions, I hope that I will be able to contribute a little to their career foundations and thereby to participate in their future success.
A FINAL WORD?
La Rochelle Tourism & Hospitality School, beyond simply giving me the necessary skills and knowledge for my future career, also provided me with the key elements for being a responsible adult. This has a great value both professionally and personally. In terms of the 'job market', I am very proud to vouch for the fact that Excelia Group has enabled me, at the age of 27, to create a CV of an unimaginable richness and variety.
Find out more about La Rochelle Tourism & Hospitality School