Excelia Group

Conférence des Grandes Ecoles
Since 2007, Excelia Group has been a member of the Conférence des Grandes Ecoles, an association grouping some forty State-recognised Management Schools. Membership is based on stringent criteria relating to the school's structure, recruitment methods, pedagogical approach, international dimension, relationship with the corporate world, student support and guidance, and the type of qualifications on offer.

UGEI
Excelia Group is a member of the Union des Grandes Ecoles Indépendantes. The UGEI, comprising 34 French higher education establishments, aims to further academic excellence. Its active members are CTI*-registered engineering schools and CEFDG**-certified management schools.

* Commission des Titres d'Ingénieurs is an organisation that evaluates engineering and management courses, helps develop the quality of education and promotes careers in engineering in France and abroad
** Commission d'évaluation des formations et diplômes de gestion is an organisation that evaluates programmes and qualifications in the field of management


 

EESPIG, State certification
Established by decree in July 2013, EESPIG* certification aims to bring together all private not-for-profit higher education establishments that sign a contract with the State. This contract, lasting several years, sets out the establishment's strategic objectives in order to meet national priorities in higher education and research. To receive this certification, the establishment must prove impartial management and commit to being a not-for-profit organisation. To date, 56 higher education institutions have been awarded certification, including 8 management schools, of which Excelia Group is one.
*Établissement d'enseignement supérieur privé d'intérêt général – Private higher education establishment of public interest
 
La Rochelle Business School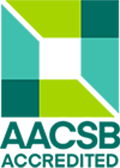 AACSB, a guarantee of international excellence
Since 2013, La Rochelle Business School has been AACSB accredited, an international label of excellence held by only 5% of business schools worldwide.
Founded in 1916, AACSB is the oldest of accreditations, whose aim is to evaluate the School's mission, the qualifications of the faculty, intellectual contributions and the education programmes, with a view to ensuring overall quality and continuous improvement.
For students and parents, AACSB accreditation is a guarantee that the School is delivering high quality education. For businesses, it is proof that the School's graduates are competent. It also benefits all stakeholders (graduates, local authorities, partners etc.) by confirming the School's strength and commitment as well as promoting the local region.


 

EPAS, a quality label for La Rochelle's BBA and Master in Management programmes
In February 2014, the School was awarded a renewal of its  EPAS accreditation for the maximum period of 5 years. This accreditation guarantees that the students on these two programmes are receiving a quality, coherent and internationally-focussed education that complies with demanding specifications. EPAS is an international programme accreditation system operated by the international organisation, European Foundation for Management Development.
La Rochelle Tourism & Hospitality School

UNWTO.TedQual
In 2009, La Rochelle Tourism & Hospitality School obtained UNWTO.TedQual certification for all of its programmes, the first French school of tourism to have done so. This ensures that the School is recognised in the tourism industry on an international level. The accreditation was renewed in 2014 for the maximum period of 4 years. 
International recognition for education programmes in tourism
The UNWTO.TedQual Certification System, created in 1999 by the World Tourism Organization with the support of the United Nations, is a quality assurance system for high-level education and training in the tourism, hospitality and the food and beverage industries. It is based on the Global Code of Ethics for Tourism and establishes standards of quality and excellence in education, training, savoir-faire and social skills at an international level. Its criteria also include research and teaching in tourism management and hotel management.

CFET*
Being a member of the Conférence des formations d'excellence au tourisme is a guarantee of the quality of the programmes on offer and demonstrates the relevance of our qualifications in terms of recruiters' expectations. The CFET also aims to promote the excellence of French programmes in tourism at an international level. La Rochelle School of Tourism's MSc in Destination Management, Msc in International Hospitality Management and Msc in International Event Management & Hospitality have been approved by the CFET.
*created by the Paris-Île-de-France Chamber of Commerce and Industry, at the request of the Ministry for Europe and Foreign Affairs (MEAE - Ministère de l'Europe et des Affaires étrangères) and the Ministry for National Education with the support of the French Tourism Institute (IFT - Institut Français du Tourisme).
La Rochelle Academy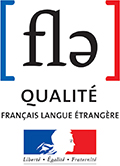 FLE Qualité – the French as a Foreign Language quality label
The IEF French Language Institute within Excelia Group has received the FLE Qualité label for its foundation courses in French as a foreign language.
The label is awarded by three different ministries (Ministry for National Education, Higher Education and Research, Ministry for Culture and Communication and Ministry for Foreign Affairs and International Development) and is a guarantee of quality as regards the services offered (admissions, welcome, accommodation, administrative support, facilities), the education provided and the programmes on offer.