Excelia offers personalised qualification-awarding study programmes with an international outlook... training students to become the managers of tomorrow!
DON'T PANIC - THERE IS STILL TIME TO ENROL ON OUR STUDY PROGRAMMES!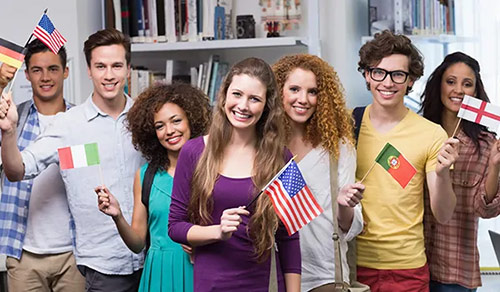 Even in higher education, the French Touch really sets us apart!
For those international students whose school year in their home country follows the calendar year, or for those who were simply unable to complete the necessary administrative procedures in time, a start date in January or February 2022 means that it's still possible to come and study in France in this academic year!
These alternative start dates are also a great opportunity for students who didn't manage to apply for a study programme in time, or for those who would like to change direction, enabling them to join a fast-track higher education programme in January or February, without losing a year.
Ranked among the top 100 Business Schools in the world by the Financial Times, Excelia offers several fast-track programmes with a start date at the beginning of 2022.
Students who decide to start their studies in January or February benefit from a tailor-made programme, fully adapted to their needs and future plans, that includes intensive lessons. Our personalised and intensive teaching methods mean that students joining at the start of 2022 enjoy the same programmes as those who started in September 2021.
Recognised for its high-quality pedagogy and the valuable support and guidance it provides its students, choosing Excelia Business School means that you can pursue your studies in complete confidence.
La Rochelle campus: Programmes and dates

Bachelor in Tourism and Hospitality Management

- Year 3 : Start date 5th January 2022
More details about the programme and how to apply
 

Bachelor First Year

  

Start date 2nd February 2022
More details about the programme and how to apply
 

Business Foundation Programme

 

Start date 17th January 2022
More details about the programme and how to apply
 

Masters of Science (MSc)

- Year 1 (available for specialisations below) : Start date 24th January 2022
MSc in Entrepreneurship & Business Innovation 
MSc in Audit and Consultancy 
MSc in Banking and Business Administration 
MSc in Sustainable Development and CSR 
MSc in Digital Marketing 
MSc in Purchasing and Supply Chain Management 
MSc in Engineering Business Management 
More details about the programme and how to apply

- Year 2  MSc in Engineering Business Management : Start date 4th January 2022
 

French as a Foreign Language

 

- Semester: Start date 17th January 2022
- Term: Start date 25th April 2022
More details about the programme and how to apply

Tours campus: Programmes and dates

Bachelor in Business

- Year 1 : Start date 10th January 2022 at 10.30am
- Year 3  (Sales Management specialisation): Start date 10th January 2022 at 1.30pm
More details about the programme and how to apply
 

Bachelor in Tourism and Hospitality Management

- Year 1 : Start date 11th January 2022
More details about the programme and how to apply
 

Master of Science (MSc) International Tourism & Destination Management

- 16 months track : Start date 19th January 2022
More details about the programme and how to apply

Off-site study location in Paris: Programmes and dates

Bachelor First Year

 

Start date 2nd February 2022
More details about the programme and how to apply