Since its creation some 32 years ago, Excelia's Master in Management has never stopped evolving and improving. Undeniable proof of this is its constant progression in the various national and international rankings which recognise its outstanding educational approach, offering excellent employability prospects for all its students!
Excelia's Master in Management continues its progression in several prestigious rankings including that of the Financial Times
Scrutinised by future Business School students, rankings are an important selection criterion. Recognising the best French and international schools, over the last few years these rankings have categorically confirmed that Excelia's Master in Management stands out from the crowd! This is evidenced by the L'Étudiant 2020-2021 ranking which placed the MiM in 17th position, the greatest progress in the ranking. In addition, it was ranked 15th in the post-preparatory class category, 14th for its academic excellence and 12th for its international dimension.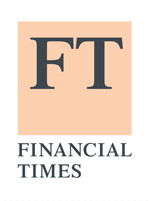 The International rankings recognise the best Master in Management programmes in the world, and Excelia Business School can be justifiably proud of its progress as, this year, the MiM has been placed in 42nd place worldwide in the acclaimed Financial Times ranking, moving up 6 places, now being the 9th best Business School in France.
The MiM also performed well in The Economist's prestigious Master in Management world ranking, where it made its debut in 11th place. Excelia Business School achieved 7th place among the French business schools featured and was ranked 2nd worldwide in the criterion 'Open new career opportunities' and 11th in the category 'Personal development / Educational experience'.
Rankings proving that Excelia's Master in Management delivers on its promises
The international rankings are highly prized by business schools because they not only assess the pertinence of the study programme, but also look at the careers of the schools' graduates i.e. 'Did their studies live up to their expectations in terms of professional development?' 
Caroline Hermet, Head of the Master in Management programme states "these rankings are particularly significant because they are based on the responses of the Schools' graduates and not on information provided by the Business and Management Schools themselves".
Based on feedback from former students, these rankings determine the value of the qualification in the job market… "they aim to assess the added value of a programme, and the career prospects it offers its graduates" she adds.
By achieving 2nd place worldwide in the category 'Open new career opportunities' in The Economist's ranking, the MiM is clearly delivering on its promises. Caroline Hermet confirms that "these rankings reveal the strength of the MiM, i.e. the employability of students and the opportunities for career development. Our graduates acknowledge the real added value of the MiM, which ranks among the Top 10 programmes in France". Any would-be student who is still hesitating about choosing Excelia's Master in Management should bear Caroline's message in mind: "We are confident that you will not regret it, we will not only live up to your expectations but ensure your investment is rewarded."
Marie, a final year student, shares this sentiment and feels that the MiM has completely lived up to all her expectations. She explains that after finishing her university studies, she wanted to join "a school which was well ranked and, above all, one with human values". She says: "Excelia met all the criteria", before adding that after having reviewed several rankings "the criteria that appealed to me most were job opportunities, international dimension and, of course, academic excellence".
Sound employability, a strong international dimension and academic excellence are all criteria that have been recognised in the various rankings in which the MiM has excelled. When asked 'Did the rankings reflect your expectations?', Marie answers without hesitation: "Yes… and so much more! Excelia is a young and fast-growing School which is constantly evolving. Every year it offers students new and improved services and opportunities!" She concludes by saying: "Excelia really is dear to me and I'm proud to be on its Master in Management programme". Corentin, currently in Year 2 of a Master programme, agrees: "The added value of Excelia is quite simply its range of programmes and the many experiences on offer. There are two enriching experiences right from the first year... one in an English-speaking country and the other, the Humacité© project, which can be carried out anywhere in the world. This is what makes Excelia so unique!"
Today, a number of new rankings have emerged,  measuring other criteria. One such ranking is HappyAtSchool, which assesses how fulfilled students are at their school. Following a survey, which took the form of a questionnaire, Excelia entered the 2021 ranking, as one of the Top 10 French business schools where it is 'good to live and study'.
By achieving 4th place in this ranking, Excelia Business School has once again proved that students are not only happy with their education but also with their quality of life.